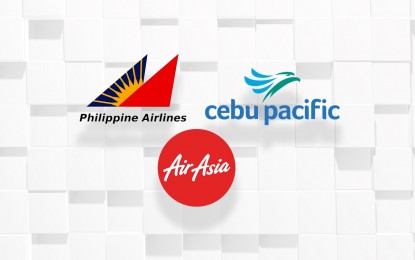 MANILA – Local carriers on Monday welcomed President Ferdinand "Bongbong" Marcos Jr.'s plan to upgrade the airports and build more international airports in the country.
In his first State of the Nation Address, Marcos said doing so would improve connectivity to strategic locations. Further, this would help decongest the bottleneck in the country's main gateway, the Ninoy Aquino International Airport.
"That's good news for airlines! We look forward to better airports because that will make travel more convenient and enjoyable for passengers," Cebu Pacific (CEB) spokesperson Carmina Romero told the Philippine News Agency.
Earlier this month, CEB chief commercial officer Xander Lao expressed his hope that the Marcos administration would continue investments in airports, and well as training of air traffic controllers.
"We need to increase the capacity so that more flights can be accommodated to and from the country," he said.
In a statement, Philippine Airlines chief operations officer Stanley Ng agreed with Marcos that the construction of new international airports will help boost tourism targets, and generate economic growth that will create employment opportunities in the aviation and tourism industries.
"New access roads will help these economic benefits to flow into local communities. As industry stakeholders, we welcome and support these plans announced by President Marcos in his SONA," he said.
Budget airline AirAsia Philippines said it supports the administration's vision for better, reliable, and safe air transport through infrastructural development, particularly the improvement of the existing airports and the establishment of new ones.
The airline said it will remain aggressive and competitive in domestic and international air travel and cargo as it serves a greater number of Filipino travelers and overseas Filipino workers, spokesperson Steve Dailisan said.
"The Marcos administration can expect AirAsia to support its vision by adhering to the highest standards of safety in all of its flights; and facilitate fleet and route expansion to cater to the growing demand of passenger and cargo traffic in the different provinces," he added.
Dailisan said the airline will complement the administration's vision with strategic collaborations with stakeholders through initiatives like the a-fest (AirAsia Fiesta) which he said actively promotes the various festivities nationwide. (PNA)