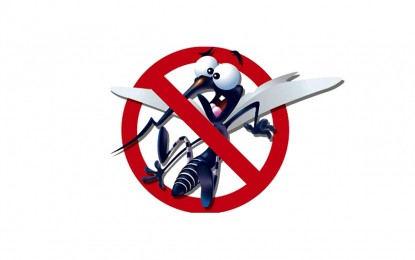 MANILA – The Philippines has logged 92,343 dengue cases from January 1 to July 23 this year, 118 percent higher than the figure in the same period in 2021, the Department of Health (DOH) said Monday.
In a Viber message to reporters, the DOH noted that cases for the same period last year totaled 42,294.
A total of 344 deaths due to dengue were reported nationwide -- 36 in January; 31 in February; 39 in March; 46 in April; 63 in May; 73 in June; and 56 in July.
Most of the dengue cases were reported in Central Luzon with 15,951 or 17 percent; Western Visayas, 9,429 or 10 percent; and the National Capital Region (NCR), 7,962 or 9 percent.
For the period of June 26 to July 23, about 21,566 cases were recorded. Of the tally, 5,186 or 24 percent were from Central Luzon; 2,374 or 11 percent from NCR; and 2,178 or 10 percent from Region 4-A (Calabarzon).
About nine out of 17 regions have exceeded the epidemic threshold in the past four weeks.
Region 4-B (Mimaropa) and the NCR showed a sustained increasing trend in cases from June 26 to July 23. (PNA)