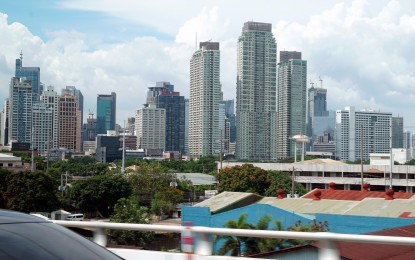 MANILA — Longer-term growth prospects of the domestic economy made HSBC officials optimistic on launching a new product that would help secure the future of Filipinos amidst the continuing threat of the pandemic.
In a briefing on Wednesday, HSBC president and chief executive officer Sandeep Uppal said they have a positive outlook on the Philippine economy and the opportunities it will provide.
Uppal said "it is quite difficult to pick an opportune time" on when to invest amid the long-term outlook.
"The key is to get in as early as you can get. So for us, it's not about why we launch in August. The question will be why we didn't launch it in July. So the sooner, the better," he said, answering a query on why they are launching HSBC Wealth this time.
HSBC Investment and Insurance Brokerage Philippines Inc. vice chair Peter Faulhaber, during the same briefing, said they studied the concept of HSBC Wealth for some time.
Faulhaber said the main reason behind HSBC Wealth is to cater to their clients' specific needs, such as investing, at a minimum of PHP3 million, to send kids to school overseas or to be able to tap investment opportunities on equities overseas.
"Customers like the brand. They like the proposition. They like that we help them connect internationally but we need more wealth products to help them meet those needs," he said.
Thus, the bid to achieve the clients' requirements through diversification of their investments and providing wider access to opportunities, he added.
Regarding the timing of the new products' launch, Faulhaber said what is important is "to just take the first step."
"Take that first step and respond to customers and get some of the products on the shelf. And over the next couple of years, we'll continue to add more products to the shelf in line with what customers are asking for as well as what's going on in the world," he added. (PNA)