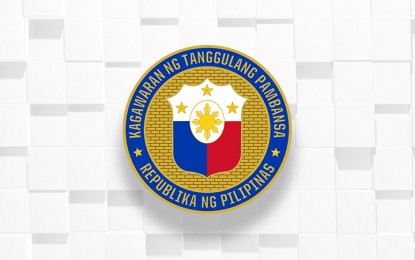 MANILA – The Department of National Defense (DND) on Tuesday said a body that will discuss further the formal termination of the contract for the 17 Russian-made Mi-17 heavy-lift helicopters is now in the process of reactivation and reconstitution.
"The Mutual Consultation Board, which will engage representatives of Sovtechnoexport in further discussions regarding the project's termination, is in the process of reactivation and reconstitution," DND spokesperson Arsenio Andolong said in a statement.
He added that they will provide the Russian Embassy with updates on the discussions.
Andolong also expressed hope that the parties will be able to settle their differences amicably and that it will not affect bilateral relations with Russia.
"This project is only a small part, and not the sum, of our bilateral relations with Russia. It is our hope that this episode will be concluded in an amicable manner for both parties," he added.
Andolong said following the letter of termination signed by former Secretary of National Defense Delfin Lorenzana, and serving of the formal notice from the Contract Termination and Review Committee, there had been an exchange of communications with Sovtechnoexport in accordance with the procedures under Republic Act 9184 or the Government Procurement Reform Act.
Earlier, Russian Ambassador Marat Pavlov said the production of Russian M-17 helicopters for the Philippines is ongoing using the PHP1.9 billion downpayment deposited in January 2022.
He also said the Philippines has yet to formally communicate its decision to terminate the PHP12.7 billion contract signed during the Duterte administration to purchase 16 Mi-17 helicopters, with an additional unit to be included at no extra cost.
In July of this year, Lorenzana said he terminated the contract based on the decision of Duterte over the possible impact of several sanctions imposed on Russia due to the Ukraine war.
At a Senate hearing in September, DND officer-in-charge Undersecretary Jose Faustino Jr. admitted that the project "has not been officially canceled" but a contract termination review committee has already been formed to process it.
He said the government is also working to negotiate a refund of the PHP1.9 billion that was given as advance payment "through diplomatic channels" considering that the project was implemented through government-to-government procurement. (PNA)