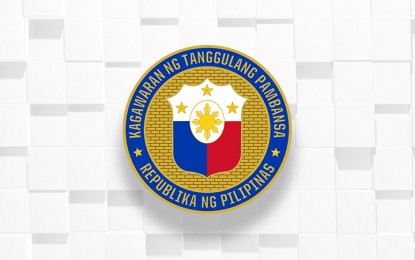 MANILA – The Department of National Defense (DND) strongly supports the efforts of the National Commission on Indigenous Peoples (NCIP) in ensuring that IPs are together with the government's nation-building.
This as the NCIP conducted an event titled "Indigenous Cultural Communities (ICC)/Indigenous Peoples (IP) Unification with the Government Nation-Building", with the theme "Building Families, Building Ancestral Domain (AD)/Ancestral Land Communities and Building the Nation" last Nov. 16 at the AFP Commissioned Officers' Clubhouse, Camp Aguinaldo, Quezon City.
"This activity highlighted the gains, challenges, strategic directions, and ways forward of ICCs/IPs through the very first State of the Indigenous Cultural Communities/ Indigenous Peoples Address (SIIPA) delivered by Allen A. Capuyan, Chairperson of the NCIP," DND spokesperson Arsenio Andolong said in a statement Wednesday night.
In his first SIIPA, Capuyan spoke about the vulnerability of IP communities to the infiltration of revolutionary ideologies and leaders and its impact on the smooth implementation of the Indigenous Peoples' Rights Act.
"The entry of migrants and front organizations disrupted their exercise of self-governance which consequently affected their stability, peace, tranquility, and unity," he said.
Capuyan expressed, however, that NCIP shall provide various opportunities for their way ahead, and this process of nation-building shall ensure their food, land and labor security.
To concretize the proponents' commitment to NCIP's initiatives, NGAs (national government agencies) and private sectors signed a pledge of support and manifesto of peace, unity and development for IPs and their ADs.
The DND, through Executive Order No. 70 which created the National Task Force to End Local Communist Armed Conflict, has been actively collaborating with its lead and partner agencies to eradicate insurgency in the country. (PNA)