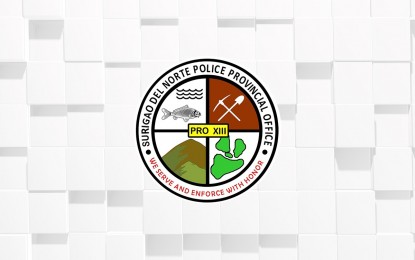 BUTUAN CITY – The Surigao del Norte Provincial Police Office (SDNPPO) is tightening its security measures as the Yuletide season nears.
In a statement Friday, the provincial police said an order has been issued to the different police stations to increase the night shifts and visibility of police personnel in all public engagement and convergence places in Surigao del Norte.
The places of convergence include churches, shopping centers, and transportation hubs.
"More than 1,000 police personnel were assigned (and) are about to secure the whole province during the holiday season," the SDNPPO said.
It added that an additional 321 police personnel would be deployed to major roads and highways in the province.
"These cops will serve as safety marshals to strengthen police presence in roads and highways, and to establish Police Assistance Desks," the SDNPPO said.
The Yuletide season begins on December 16 marking the start of 'Simbang Gabi' until the feast of the Three Kings on Jan. 6, 2023.
"We are anticipating the influx of people in the province, including the returning overseas Filipinos and those who will go home for Christmas in Surigao del Norte from the National Capital Region and other regions in the country," the SDNPPO said.
In the same statement, SDNPPO Director Col. Laudemer Laude said there would also be the continuous conduct of focused law enforcement operations, especially in the implementation of Republic Act 7183 on regulating the sale, manufacture, and use of firecrackers and other pyrotechnic devices.
"The SDNPPO will also deploy force multipliers, conduct police and community collaboration activities, and information operations during the period," Laude said. (PNA)