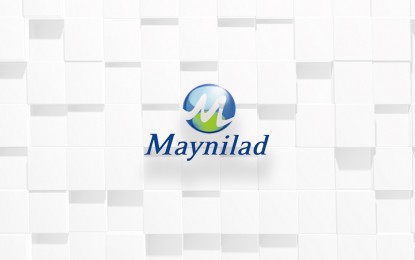 MANILA – The Maynilad Water Services, Inc. (Maynilad) on Tuesday said it will refund a total of PHP27.48 million to its customers in southern Metro Manila who were affected by water interruptions last December.
"We have agreed with the MWSS RO (Metropolitan Waterworks and Sewerage System Regulatory Office) on the rebate after they reviewed the causes of the services interruptions and affected areas in the south. Since the individual rebate amount depends on the experience in the specific areas, it is best for customers to get the details from the Public Information Drive of the MWSS RO," Maynilad said in a statement.
Maynilad also assured it is working to fully restore water service in the affected areas.
"To date, maintenance activities at our water treatment plants in Putatan, Muntinlupa are ongoing. We are working around-the-clock to fully restore water service at the soonest possible time. Our mobile water tankers continue to do the rounds of affected areas meantime," it said.
Maynilad said the full 300 million liters per day (MLD) output of the Putatan water treatment plants is enough for the requirements of its customers in the south.
"Hence, any reduction owing to maintenance activities or other causes are immediately felt by customers," it said.
Meanwhile, the water company said it is constructing a new treatment plant in Poblacion, Muntinlupa which is now 53 percent complete.
"Targeted for completion by yearend, this facility is designed to produce 150 MLD of additional supply that will help to reduce service disruptions," it added.
Once fully operational by the first half of 2024, this facility will have the capacity to produce 150 MLD of potable water for the southern portion of Maynilad's concession area, specifically the cities of Parañaque, Las Piñas and Muntinlupa, and Cavite province.
It will be Maynilad's third facility to tap Laguna Lake as an alternative raw water source to the Angat Dam. (PNA)