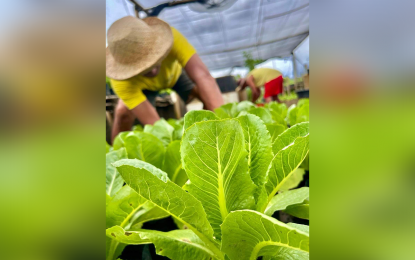 DAVAO CITY – People might think that being incarcerated leaves no hope and would make a person less productive while inside the prison facility, but not with gardening as a new source of livelihood.
Inmates "Manuel" and "Lakay," both locked up at the Davao City Jail-Annex due to drug-related cases, have taken the extra mile to make their time worthwhile through urban farming.
In the process, they said they managed to develop their farming skills and eke out continuous income for their families.
"It has become my stress reliever. However, since we only have a limited time to visit our garden, we see to it that it will still be taken care of," Manuel said in an interview.
In 2020, during the onset of the pandemic, the jail facility started the gardening initiative as part of its rehabilitation program, in line with the Department of the Interior and Local Government's Buhay Ingatan, Droga'y Ayawan (BIDA) Program.
With the supervision of Jail Chief Insp. Erwin Esden, Manuel and Lakay managed to make urban gardening in the facility sustainable.
The initiative is a pet program of Esden, who has looked into ways to improve and minimize the gardens' expense and maintenance.
Esden is eyeing hydroponics as the future expansion of the garden to shorten the usual 60-day waiting period to produce harvest to only 45 days.
"For donations or collaborations on our urban gardening project you can personally message our page at Davao City Jail-Annex online or via email and we will be very much glad to entertain you," he said.
Family first
Manuel and Lakay, like other inmates, said they have been constantly thinking about how to help their families at home while they deal with pending cases.
Lakay, 39, an agriculture graduate, was arrested on Dec. 28, 2022 for violation of Republic Act 9165, or the Comprehensive Dangerous Drugs Act of 2002.
His case is ongoing but is eager to earn money especially since he has four kids.
Manuel, 39, is accused of the same offense and his case remains on trial. He left a wife and 10 children back home and was also looking for ways to support them financially despite his situation.
Through urban gardening, both inmates manage to earn money to send to their respective families.
"We can assist our families with the income coming from our produce. It somehow helped our family, but I hope the garden will be improved and expanded to increase our productivity level," Lakay said.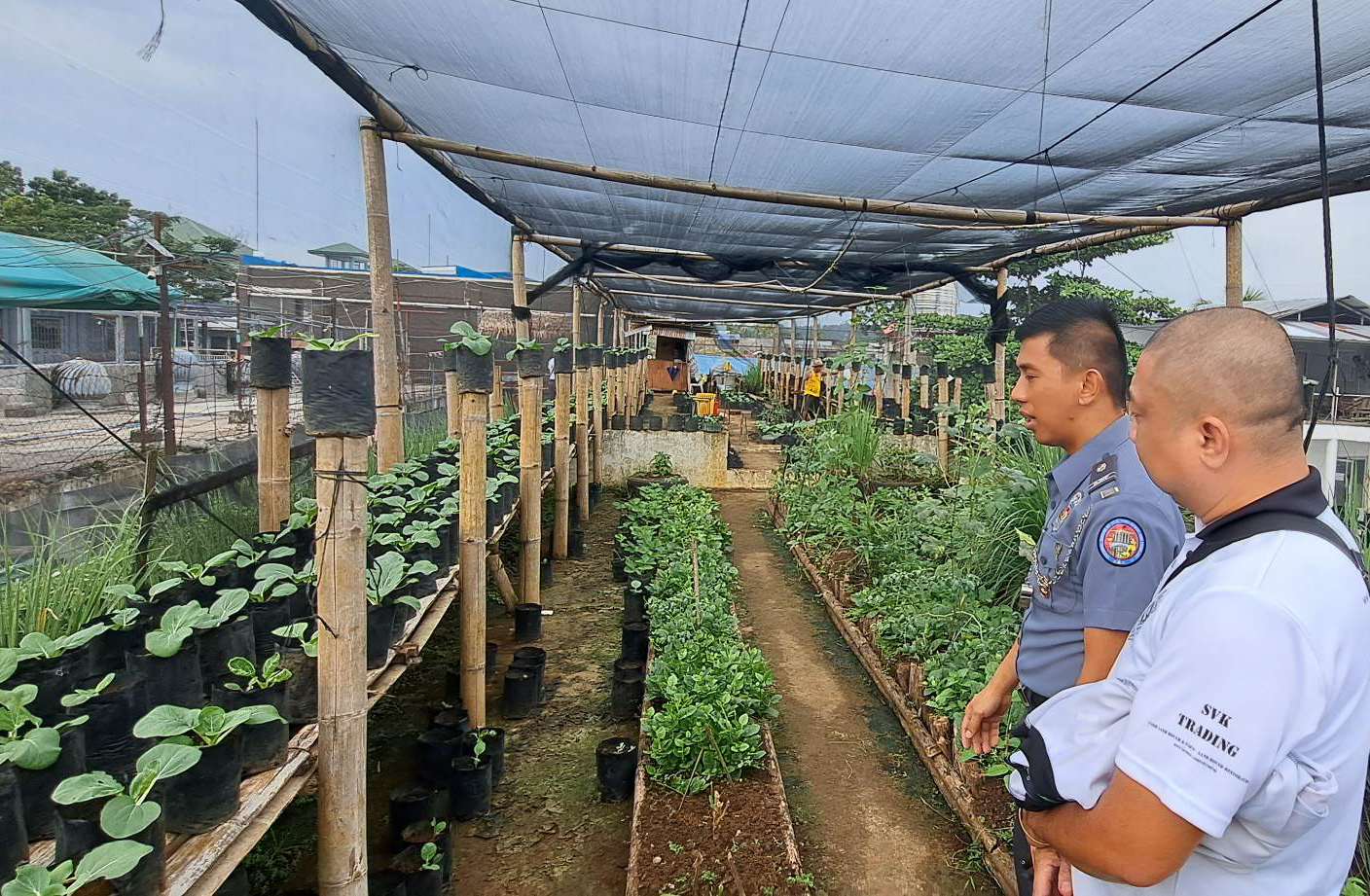 Recently, their harvest reached a total of 55 kilos and was purchased by the jail's own mess officer for the consumption of their "kakosa" (fellow inmates).
Fresh organic romaine and curly green lettuce became food rations – a farm-to-table experience for the inmates at the facility.
"We are very happy that they consumed the fruits of our labor. When my wife and sibling visit me, they too can bring lettuce when they go home," Lakay said.

He also bared that gardening helped him to be strong mentally.
"It takes my mind off the stress of my case, planting lettuce has been my meditation here", Lakay said.
Manuel, for his part, said the income he gets from gardening has taken care of his miscellaneous expenses while in jail.
Other high-value crops the duo has been working on are tomatoes and chilies, including the native varieties.
The two are currently exploring strawberry production. (PNA)
Disable checkingPremium suggestions