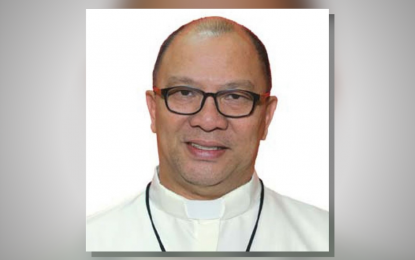 MANILA – Pope Francis has named Bishop Victor Bendico as the new Archbishop of Capiz.
Bendico's appointment as the new head of the Archdiocese of Capiz was made public in Rome on Friday, the Catholic Bishops' Conference of the Philippines (CBCP) said.
Before this new appointment, the 63-year-old Bendico has been serving as bishop of the Diocese of Baguio since 2017.
He will be the fourth archbishop of Capiz.
The Capiz archdiocese has been "sede vacante," a term for the state of a diocese without a bishop, for two years after it was vacated in 2021 by now Manila Archbishop Jose Advincula.

Since then, the archdiocese has been overseen by Monsignor Cyril Villarreal.
Bendico was born in Roxas City on Jan. 22, 1960. He finished his philosophical and theological studies at the University of Santo Tomas Central Seminary in Manila.
He was ordained as a priest at the Archdiocese of Capiz on April 14, 1984.
Aside from serving as Baguio bishop, he also served as Apostolic Administrator of San Fernando, La Union from 2017 to 2018. (PNA)