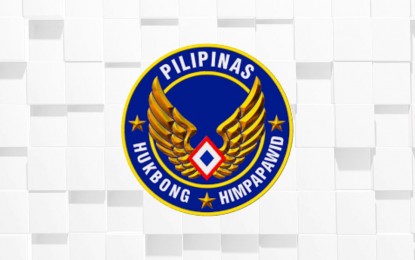 MANILA – The Philippine Air Force (PAF) and the United States Air Force (USAF) will hold Cope Thunder 23-1, a military exercise aimed at the coordination of different aircraft and various defensive and offensive tactics from May 1 to 12.
"The exercise involves around 160 USAF service members and 400 PAF airmen from different PAF units," Air Force spokesperson Col. Ma. Consuelo Castillo said in a statement Tuesday.
Some of the aircraft involved in the exercise are the American F-16s and PAF FA-50PHs which earlier participated in the just concluded "Balikatan".
The focus of the Cope Thunder 23-1 also known as CT-Ph 23-1 is air-to-air operations and subject matter expert exchanges, she added.
"A key component of CT-Ph 23-1 is the mission planning cell (MPC), responsible for planning and coordinating the integration of different aircraft and the execution of defensive counter air (DCA) and offensive counter air (OCA) operations. The MPC will work closely with SMEEs to ensure that all participating personnel are trained and ready to undertake the mission," Castillo said.
She added that primary flight operations will take place at Clark Air Base, Pampanga.
"The first week will focus on DCA operations. These involve the identification, tracking, and interception of enemy aircraft in the vicinity of friendly forces. To support these operations, SMEEs on maintenance and security forces training will be conducted. These SMEEs will provide participants with the knowledge and skills necessary to maintain their equipment and ensure security in the operational field," Castillo said.
Castillo added that the second week of operations will emphasize on OCA operations, which involve offensive attacks on enemy aircraft and ground targets.
She added that these operations require a high degree of coordination and planning, which will be facilitated by the MPC and SMEEs.
Castillo said these exercises aim to provide an opportunity for PAF and the US Pacific Air Forces to enhance their capabilities and readiness to respond to potential threats in the region.
The original Cope Thunder exercises, which provided regular flight training for US pilots and those of allied nations, were first held in 1976 and continued annually in the Philippines until 1990.
CT-Ph23-1 marks the revival of the bilateral exercise between the two Air Forces after more than three decades.
The second iteration of this air exercise, dubbed CT-Ph 23-2 will be held from July 2 to 21. (PNA)