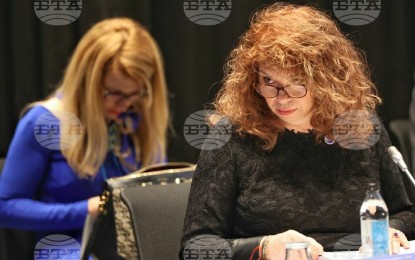 SOFIA, Bulgaria – Addressing a round table on countering the new challenges to human rights (HR) that was held within the 4th Council of Europe Summit in Reykjavik Tuesday, Bulgarian Vice President Iliana Iotova said that guaranteeing human rights cannot exist in documents only.
"Any attempt to violate them must be met with a firm stance and strong action," she added as quoted by the President's Press Secretariat Wednesday.
Heads of state and government from 46 countries are in the Icelandic capital to reaffirm the unity of the Council of Europe around the common values that are at the core of the organization: democracy, rule of law, human rights.
Heads of State and Government of Albania, Azerbaijan, Hungary, Iceland, Portugal, the United Kingdom, Latvia, as well as the Secretary General of the Council of Europe and the UN High Commissioner for Human Rights participated in the round table.
"Europe goes from one crisis to another, which causes even greater divisions in societies, inequalities are increasing, people are more and more opposed to each other," Iotova said.
She highlighted the worsening human rights situation.
"More and more politicians allow themselves to talk about human rights as an outdated policy and a luxury. We must therefore be particularly vigilant when confronted with intolerance, disregard for ethnic rights and discrimination," she said.
The Vice President told the participants in the round table that the rights of Bulgarians in the Republic of North Macedonia are systematically violated. In the delegation led by the Vice President is the Deputy Minister of Foreign Affairs, Velislava Petrova. (BTA)