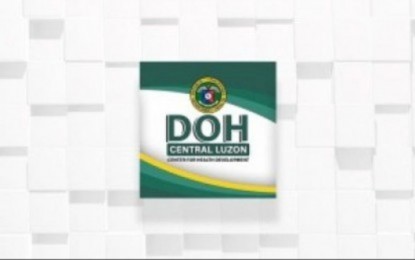 CITY OF SAN FERNANDO, Pampanga– Central Luzon health officials on Wednesday reiterated their call to follow the minimum health standards amid the rising number of coronavirus disease 2019 (Covid-19) cases in the region.
DOH CLCHD director Corazon Flores, director of the Department of Health Central Luzon Center for Health Development (DOH CLCHD), said spikes in the number of new Covid-19 infections can be prevented or minimized should the public do its part in observing the health measures put in place to control the spread of the virus.
"Covid-19 infection still exists and is spreading. Thus, we are reminding the public and encouraging them to continuously practice the minimum public health standards," Flores said in a statement.
Records showed that from May 14 to 20, Central Luzon has posted 1,027 new Covid-19 cases – five are considered severe and critical.
Despite this, the DOH CLCHD said there were zero Covid-19 deaths reported during the period and the healthcare utilization rates are still considered low at 18 percent for non-intensive care unit (ICU) bed utilization, and nine percent for ICU bed utilization.
To stop the increase in Covid-19 cases, Flores said that voluntary wearing of face masks in open spaces and non-crowded outdoor areas with good ventilation is encouraged.
She said that partially and unvaccinated individuals, including those high-risk persons such as senior citizens and the immunocompromised, are strongly encouraged to wear well-fitted masks and continue to observe one-meter physical distancing.
Likewise, Flores asked the public to continue wearing face masks at all times in indoor private and public establishments, including public transportation, as it is still the best way to protect oneself against Covid-19.
"Together, we can stop the increase in cases of Covid-19," she added. (PNA)