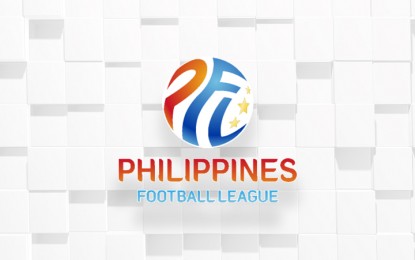 MANILA — Seventeen clubs from the professional and amateur ranks have finalized their participation in the revamped Copa Paulino Alcantara.
The five Philippines Football League (PFL) clubs that finished the recently concluded season, led by champion Kaya Iloilo, will be joined by three returning teams, three more collegiate squads, and six clubs looking to introduce themselves to the top flight with a bang.
The 17 clubs were divided into three groups during the group draw on Saturday at the Philippine Football Federation headquarters in Pasig City.
Kaya Iloilo was drawn into Group A with returnees Loyola and Air Force, reigning University Athletic Association of the Philippines champion Far Eastern University, and newcomers Inter Manila and Don Bosco Garelli.
Group A has become a must-watch as Loyola and Kaya Iloilo will ekindle their old rivalry that dates back to the United Football League.
The rivalry came to an end in 2018 after Loyola, then known as Meralco Manila, left the PFL after participating in the maiden season just the year before.
Group C, on the other hand, will see the return of Davao Aguilas, although they will play as a collegiate team this time due to a tie-up with University of Makati.
Stallion Laguna, Mendiola, Tuloy, Army, and Adamson complete the said group.
Group B, the only pool consisting of five teams, has Dynamic Herb Cebu, Maharlika Manila, Pilipinas Dragons, Manila Digger, and University of the Philippines.
The Copa will open on July 15 but PFL clubs would start action by August.
The matches will be played at Rizal Memorial Stadium in Manila, University of Makati Athletic Oval and Biñan Football Stadium in Laguna.
PFF official Edwin Gastanes earlier said that the Copa expansion will help develop the players and football in general. (PNA)