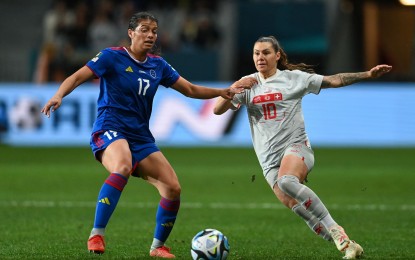 AUCKLAND – Despite a 0-2 loss to Switzerland in their history-making first match in the FIFA Women's World Cup in Dunedin on Friday, the Filipinas are upbeat and looking forward to their Group A must-win match against host New Zealand at Sky Stadium in Wellington.
Game time is at 1:30 p.m. on July 25, Philippine time.
"We can only bring it up from here, stay true to what we are and keep on going," goalkeeper Olivia McDaniel said in a news release on Saturday.
"We got an unfortunate PK (penalty kick) but we learn from these mistakes and get ready to go for the next one," she said of Ramona Bachmann's completed penalty in the dying minutes of the first half at chilly Forsyth Barr Stadium, following Jessika Cowart's tackle of a Swiss player inside the box.
Striker Katrina Guillou, whose potential ice-breaking marker early in the match was ruled offside, shared the same sentiments.
"It was a close call but we still have two group stage games and hopefully we can pick it up from there. We started out pretty strong and we made things difficult for them (the Swiss). We were popping into spaces and covering a lot of gaps so it was good. Unfortunately, we gave up two goals, but it was our first World Cup in our debutant game. We still have lot of things to look forward to," Guillou said.
Midfielder Sarah Eggesvik was as on the same page as her celebrated teammates.
"We will keep on fighting and have two more games to look forward to," she said.
Ahead of the match against Switzerland, President Ferdinand R. Marcos sent words of encouragement to the team via Twitter.
"We wish the 'Filipinas women's team the best of luck as they make history in their FIFA World Cup debut!" Marcos tweeted. "The entire nation stands behind you with pride, watching you break barriers and inspire generations."
No Philippine team, men's or women's, has ever made the World Cup before.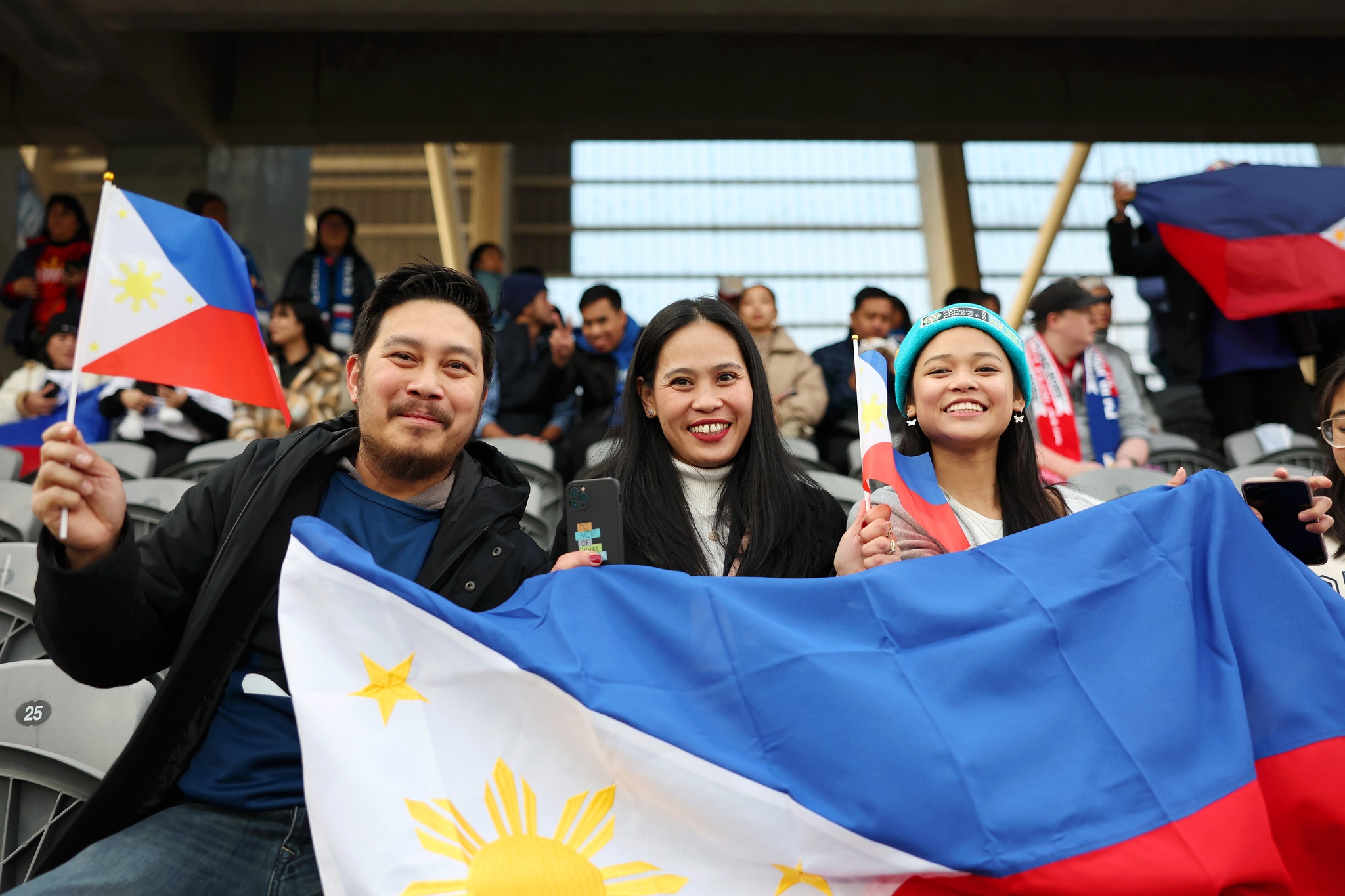 Australian coach Alen Stajcic and the players likewise appreciated the few but animated Filipino fans who braved the bone-chilling weather in Dunedin.
"Maraming salamat for all the kababayans (Thank you very much to our compatriots) who came out to night and we love you so much. We can only thank you from the bottom of our hearts and watching our backs," McDaniel said. "Please continue to support this team. It is a very special group and we love you with all our hearts."
The Filipinas returned to their base camp on a chartered flight here Saturday noon and will be packing their bags the next day for Wellington. (PNA)