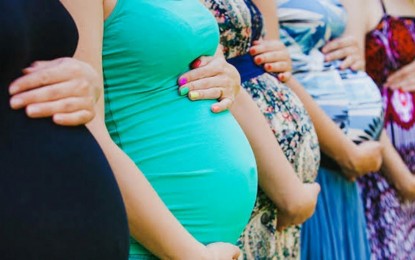 MANILA – The Food and Drug Administration (FDA) said there is no ongoing application for the product registration of Zuranolone, the first oral treatment for postpartum depression (PPD), in the country.
In a statement Tuesday night, the FDA said it has not received an application for product registration through the Center for Drug Regulation and Research (CDRR).
"Likewise, no noted clinical trial protocol of the said product for postpartum treatment has been submitted to this agency, to date," it said. "In addition to this, there has been no application for a Compassionate Special Permit of the product from the CDRR as of the date of this press statement."
The United States FDA approved Zuranolone use for PPD in adults on Aug. 4.
PPD is a major depressive episode that usually occurs after childbirth but may also start during the later stages of the pregnancy. It is labeled as a serious and potentially life-threatening condition, which is characterized by sadness, guilt, loss of interest in activities that a mother used to enjoy, lessened ability to feel pleasure, and in some reported cases, having thoughts of harming themselves or their child.
Patients with PPD are recommended to take Zuranolone 50 milligrams once a day, for 14 days, in the evening together with a fatty meal.
Before the approval of Zuranolone as an oral medication for PPD, the only accepted treatment for the condition was available as an intravenous injection to be administered by a licensed health care professional in a health care facility.
"Should the Marketing Authorization Holder of Zuranolone submit the necessary documents for application for product registration, it will undergo the usual evaluation process prior to approval," the FDA said. "Rest assured that the FDA Philippines remains dedicated to making novel medicines accessible to every Filipino." (PNA)