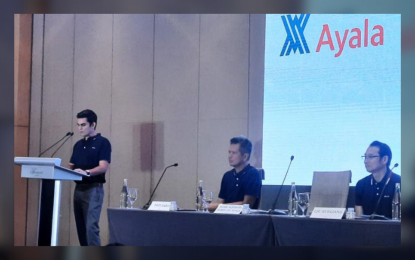 MANILA – Ayala Corp. subsidiary AC Motors officially announced on Friday its partnership with electric vehicle manufacturer BYD as the latter's distributor in the Philippine market.
In a media roundtable in Makati City, AC Motors head Jaime Alfonso Zobel de Ayala said being the distribution partner of BYD is part of the company's strategy to be at the forefront in the country's shift to e-vehicles.
"We at AC Motors would like to be at the forefront of this shift. Our goal is to catalyze electric mobility in the Philippines and progress to become the leading EV platform in the country in both market share and scaling utilization of our ecosystem," he said.
Zobel also highlighted that AC Motors positions itself to take advantage of the future growth of the e-vehicle industry in the Philippines.
He said that from 100,000 e-vehicle units sold in 2012, it grew to over 10 million units in 2022.
He added one out of 10 e-vehicles sold in the country is BYD.
AC Motors Automobile Group president Antonio Zara said the company targets to have at least 12 BYD distribution networks in the country in the next 12 months – 10 of which will be located in Metro Manila and the northern part of Luzon, and the rest will be in Visayas and Mindanao.
"The plan is growing around 40 outlets in five years, but the growth would really depend on the adoption of EVs. We are looking at 15 to 20 percent EV adoption of total industry sales within about (a) five-year time frame," Zara added. (PNA)