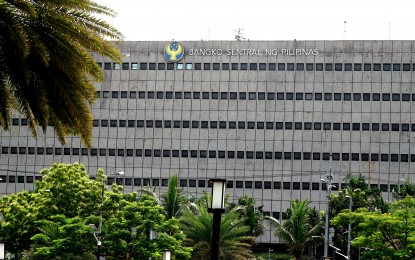 MANILA – Registration for the Philippine Identification System (PhilSys) has helped fuel the growth of basic deposit accounts (BDAs) by 170 percent year-on-year to 21.9 million as of the end of March 2023.
Data released by the Bangko Sentral ng Pilipinas (BSP) on Friday showed that BDAs in the first quarter of 2022 totaled 8.1 million.
The value of BDA deposits at the end of the first quarter this year amounted to PHP27 billion, up by 432 percent from year-ago's PHP5.1 billion.
The BSP said the co-location strategy of the Philippine Statistics Authority (PSA) and the state-owned Land Bank of the Philippines (Landbank) in the last quarter of 2022 "resulted in 7.5 million additional BDAs."
This strategy, it said, "aims to onboard unbanked PhilSys registrants into the formal financial system after their biometrics capture at registration centers."
Aside from the co-location tie-up of the two government agencies, the BSP said BDAs' expansion got a lift after five additional banks started offering it in the first quarter of 2023 and generated around 4.3 million newly opened accounts.
To date, there are 158 financial institutions nationwide offering BDAs.
The BSP introduced BDA in 2018 to allow unbanked and low-income individuals to easily open bank accounts since this product has low-opening deposit requirements of PHP100 or lower, simple identification requirements, no maintaining balance and no dormancy charges.
Despite having no maintaining balance, BDAs are insured by the Philippine Deposit Insurance Corporation, with some banks even giving this product interest-earning capability. (PNA)