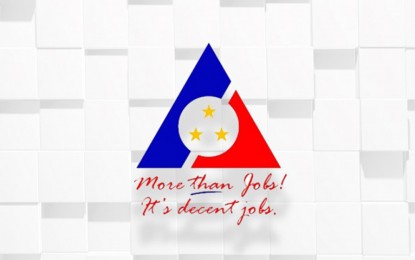 MANILA – The Regional Tripartite Wages and Productivity Board (RTWPB) in Central Visayas granted an increase of PHP33 in the salary of minimum wage earners in the private sector, the Department of Labor and Employment (DOLE) announced on Wednesday.
In a statement, the DOLE said the salary adjustment was granted under Wage Order No. ROVII-24 dated Sept. 5.
This brings the daily minimum wages in Class A areas from PHP435 to PHP468; Class B areas from PHP397 to PHP430 and Class C areas from PHP387 to PHP420 for non-agriculture establishments.
In addition, the wage hike also brought the minimum wage for agriculture and non-agriculture establishments with less than 10 workers to a range of PHP415 to PHP458.
Class A covers the cities of Carcar, Cebu, Danao, Lapu-Lapu, Mandaue, Naga; and the municipalities of Compostela, Consolacion, Cordova, Lilo-an, Minglanilla, and San Fernando.
Class B area covers the cities of Bais, Bayawan, Bogo, Canlaon, Dumaguete, Guihulngan, Tagbilaran, Talisay, Tanjay, and Toledo.
Class C covers all of the remaining municipalities in Central Visayas not listed in the previous classes.
The labor department said the wage order was submitted to the National Wages and Productivity Commission (NWPC) and was affirmed on Sept. 12. It will be published on Sept. 15 and shall take effect after 15 days or on Oct. 1
The wage order is expected to directly benefit 346,946 minimum wage earners in Central Visayas.
About 399,572 full-time wage and salary workers earning above the minimum wage may also indirectly benefit as a result of upward adjustments at the enterprise level arising from the correction of wage distortion. (PNA)