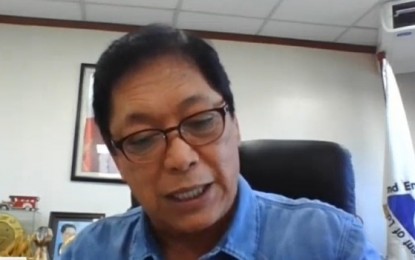 MANILA – Over 124,000 Filipino factory workers would benefit from the 4.05 percent increase in their monthly minimum wage approved by the Taiwan government, the Manila Economic and Cultural Office (MECO) reported on Thursday.
In a statement, MECO chairperson Silvestre Bello III announced that the wage adjustment which would take effect on Jan. 1, 2024 would benefit 124,265 Filipinos in the industry sector.
He said the increase will not apply to live-in migrant caregivers and household service workers who are not covered by the Taiwan's Labor Standards Act.
"On September 13, 2023, the Taiwan ministry of labor announced that the Cabinet has approved its proposed increase in the monthly minimum wage effective next year," he added.
From NT$26,400 (US$838), the monthly minimum pay will be increased to NT$27,470 (US$872) starting next year, while the basic hourly rate is raised from NT$176 to NT$183.
The wage hike marks the eighth consecutive year that the minimum wage has been raised since 2016.
Bello said Taiwan Labor Ministry's wage increase proposal came in response to help workers in the industrial sector to cope with the surging inflation and higher costs of basic necessities.
"The Ministry hopes that increasing working-class income will boost productivity and that the increased minimum wages will provide for the basic living necessities of marginal workers as well as spur domestic consumption and economic growth, thereby creating a win-win situation for both labor and management," Bello said, quoting the ministry's announcement.
There are about 1.79 million salaried employees and 600,000 hourly workers in Taiwan, including migrants.
Bello said Filipinos who will be hired in Taiwan until Dec. 31 this year will also be entitled to the new wage rates.
There are some 154,000 Filipinos in Taiwan. (PNA)