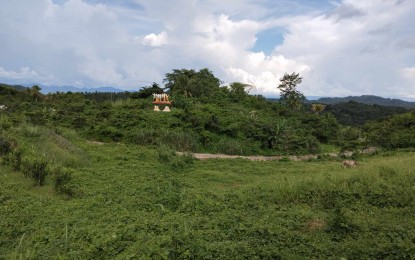 PALOMPON, Leyte – The mayor of this town said his poultry business is compliant with environmental laws amid allegations of dumping of waste materials.
During a tour at the family's breeder farm in San Joaquin village here Friday, the camp of Mayor Ramon Oñate showed reporters all documents proof of compliance with existing laws.
"We're not burying hazardous waste within our 19-hectare property. We have a bunker and storage area that keeps hazardous waste. These are collected by DENR every year for processing. "We also have a compost pit to dispose of chicken manure," said the mayor's daughter Mary Dominique Oñate, DBSN Farm Agriventures Breeder Division managing head.
The farm which has been in operation since 2018, produces 50,000 eggs daily for hatcheries.
In a press release, the mayor denied that DSBN Dressing Plant in Albuera town is dumping wastes in San Joaquin village.
"In a resolution dated Feb. 20, 2023, the Regional Trial Court (RTC) dismissed the environmental case. The motion for reconsideration was likewise denied in a later resolution," the mayor added.
The mayor's camp has been answering media inquiries after an attempt by the Department of Environment and Natural Resources to conduct an inspection inside the farm premises and excavate the alleged buried wastes.
In an Aug. 25, 2023 letter, DENR regional executive director Lormelyn Claudio informed Oñate of the plan to excavate the alleged dumping of domestic waste, bulk waste, e-waste, and other hazardous waste in upland San Joaquin village from Sept. 6 to 8.
On Sept. 8, the RTC Branch 17 in Palompon town issued a temporary restraining order (TRO) prohibiting the DENR from conducting excavation activities.
During an inquiry at the House of Representatives on May 31, Leyte 4th district Rep. Richard Gomez tagged Oñate as the one who established waste dumping facilities within the protected area of Palompon Watershed Forest Reserve.
The waste is allegedly from DBSN Farms Agriventure Corporation in Albuera town and Zachary Farms in Palompon, also owned by Oñate. (PNA)