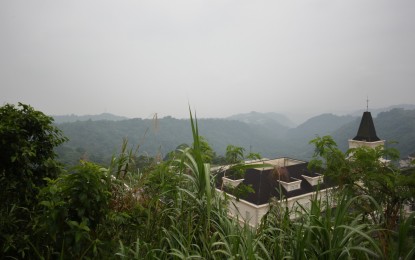 MANILA – Imus, Cavite Bishop Reynaldo Evangelista on Tuesday offered prayers for the safety of the people against the harmful effects of Taal Volcano's unrest.
He is also praying that the condition of the volcano will subside completely and not cause adverse effects on public health.
"Let's all be careful and I hope we pray especially that the Taal Volcano doesn't erupt so it doesn't harm many people. I hope that every family, every citizen will take all actions to protect health," Evangelista said in an interview with Church-run Radyo Veritas.
Evangelista encouraged the faithful to similarly say prayers for residents affected by the volcano's unrest.
The Department of Health has reminded the public to limit outdoor activities for now and keep wearing face masks to reduce exposure to volcanic smog (vog).
Last week, Taal's emission of more than 4,500 tons of sulfur caused thick vog which affected the provinces of Batangas, Cavite and Laguna.
On Monday, the Batangas provincial government said it was already conducting air quality assessment tests in towns closest to Taal Volcano amid its continuous emission of vog.
Dr. Amor Banuelos-Calayan, Provincial Disaster Risk Reduction and Management Office head, said a thin layer of vog still hangs over the town of Agoncillo, but was notably much less dense than in previous days. (PNA)