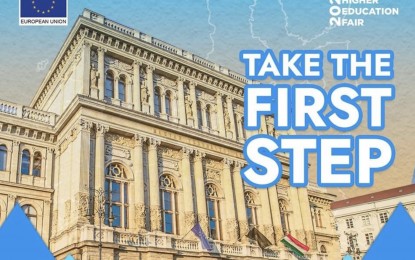 MANILA – The European Union Delegation in the Philippines is kicking off its annual education fair, featuring 85 higher education institutions from across Europe.
This year's European Higher Education Fair (EHEF) is being staged on hybrid format with institutions participating on-ground and online from Belgium, the Czech Republic, Denmark, Germany, Ireland, Spain, France, Italy, Hungary, The Netherlands, Austria, Poland, Finland, and Sweden.
The onsite event will run from September 30 to October 1 at the East and Grand Atriums of Shangri-La Plaza, with the online edition extended until October 2.
Revolving on the theme "Pathways to Excellence", the EU said EHEF 2023 will provide an immersive platform where Filipinos who want to pursue higher education in Europe can easily explore diverse fields of study.
The EHEF offers a unique opportunity for Filipino students, professionals, academe, researchers, and university officials to engage directly with top higher education institutions from Europe.
The EU universities participating in this year's EHEF will also offer scholarship grants specially allotted for international students, the EU said.
Registration and entrance to the fair is free. Applicants may also sign up at ehefphilippines.com for its online edition. (PNA)