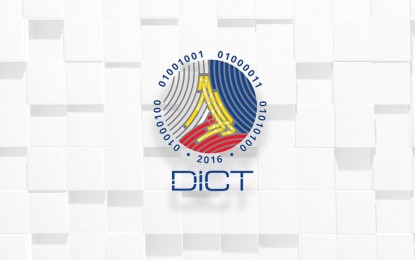 MANILA – The Department of Information and Communications Technology (DICT) and the Cybercrime Investigation and Coordinating Center (CICC) have achieved a "milestone" with the full operation of monitoring apps in 100 sites nationwide.
The Consumer Application Monitoring System (CAMS) has been deployed to major cities, such as Makati, BGC, Mandaluyong, Pasig, Antipolo, Quezon City, Pasay, Manila, Cavite, Cebu, Baguio, and Davao and in the provinces of Bulacan and Pampanga.
"The expanded capability will test the efficiency and safety of online users. This will ensure that what works in Manila must have the same efficiency of service to other parts of the country. If there will be variations, we will call the attention of the app vendor to improve their services," CICC Executive Director Alexander K. Ramos said in a statement on Saturday.
DICT-CICC partner, Mozark Philippines, has made this possible by installing and activating the CAMS network in record time, achieving a milestone in protecting online consumers.
"We have completed the 100 city-wide locations of our CAMS Digital Observability Platform in less than a month," Ramos said.
The CAMS is operational in more than 12 countries, serving global consumers in video streaming, banking, fintech, and e-commerce.
The full installation of the CAMS Observability Platform nationwide means the monitoring of online applications, such as delivery apps, online payment platforms, trading and business platforms, and eGovt apps, will now be more efficient. (PR)