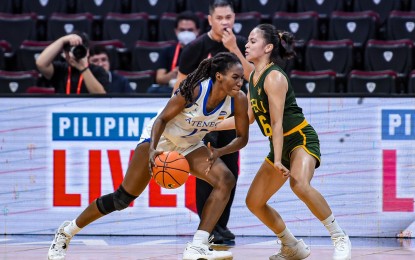 MANILA – Ateneo de Manila University sustained its winning form in the University Athletic Association of the Philippines (UAAP) Season 86 women's basketball, beating Far Eastern University (FEU), 72-64, at Mall of Asia Arena in Pasay City on Saturday.
Kacey dela Rosa had 20 points, 11 rebounds and three steals as the Lady Eagles rolled to their fourth straight win dropping its opening match to the National University Lady Bulldogs.
Ateneo gained solo second behind unbeaten University of the Philippines (4-0).
Junize Calago chipped in 14 points, five rebounds, three assists and three steals, and Nigerian Sarah Makanjuola and Jhazmin Villacruz added 13 and 10 points for Ateneo, which posted its biggest lead at 68-55, less than four minutes left in the game.
"We started really bad, but we were able to make adjustments in the second half and it helped us win the game," said Makanjuola, who also had 11 rebounds, two steals, two blocks and one steal.
Josee Kaputu finished with 26 points, 20 rebounds and two steals for FEU, which took its third loss in five outings.
It was FEU's second straight defeat after bowing to UP, 61-64, on Wednesday.
Jaina Del Prado and Queenie Aquino delivered nine points for the Lady Tamaraws, who led 26-18 in the first quarter and were still ahead, 41-36, at halftime.
"This is a very important game for us because we are close to FEU in the standings. We wanted to take one step trying to get to the Final Four so this is a big win for us," Ateneo coach LA Mumar said.
Ateneo's next game will be against University of Santo Tomas on Wednesday at the Adamson University gym in Manila. Game time is 1 p.m.
FEU, on the other hand, will face Adamson University at 9 a.m. (PNA)