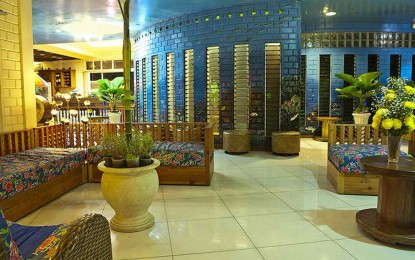 CEBU CITY – Local government units (LGUs) in Cebu are assured of help from the business community in complying with the law requiring companies to manage their plastic packaging waste by assisting them in drafting ordinances.
In a forum Tuesday, Engr. John Roy Kyamko, chief of the Environmental Management Bureau -Central Visayas' (EMB-7) Solid Waste Management Section, underscored the challenges of companies in the region in complying with the Republic Act 11898 or the Extended Producer Responsibility (EPR) Act of 2022.
But the national government, Kyamko said, will implement the law, seeing it as among the significant interventions to address environmental concerns like flooding.
The law places responsibility for the entire life cycle of plastic waste on its producers through the development and implementation of its EPR programs that focus on waste reduction, recovery, and diversion.
Kelie Ko, president of Mandaue City Chamber of Commerce and Industry, said having "zero plastic use is not yet possible" but added that business establishments in Cebu will cooperate with EMB-7 in finding ways on "how to implement (the law) better."
"We have to accept the fact that having zero plastic use is not yet possible. Even in most advanced circular economies, still have plastics in their ecosystem. What is important for us right now is that these plastics do not end where they should not be," Ko said.
Ko said multinational companies have experience in complying with a "zero plastic law" but the challenge is on the smaller ones that may face some difficulties in complying with the measure.
"We want an ordinance that will help us in the collection and recovery. We want to get involved in recovery and information drive, to make it easier for consumers to do the segregation… We want to make it easier for the companies to comply," he added.
During the same briefing, Cebu City Councilor Nestor Archival, chairperson of the Committee on Environment in the City Council, said the populace must be taught how to segregate and recycle solid waste materials for additional income.
He said he was able to make products out of solid waste materials and these are now on display at the Archival Eco-House in Sitio Ylaya, Barangay Talamban in this capital city. (PNA)