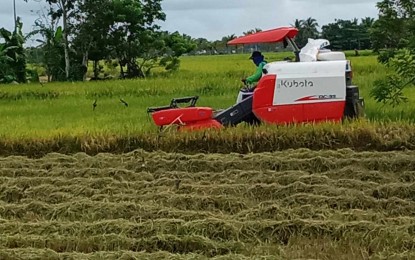 MANILA – Time and again, President Ferdinand R. Marcos Jr. has been pushing for the application of science in food production to enable the country to attain its goal of self-sufficiency of 97 percent.
He raised this point anew during his keynote speech at the recently concluded 6th International Rice Congress in the Philippines on Oct. 16 when he said his administration would promote the development and use of more science-based rice technologies to promote global food security.
In the said event, he was handed a sample of the ultra-low glycemic index or GI rice from the Philippine Rice Research Institute and the International Rice Research Institute, host of the IRC.
IRRI said consuming GI rice leads to improved glycemic control which maintains blood glucose levels within a healthy range—a breakthrough for people with diabetes. The President said he looks forward to seeing more cutting-edge innovations come to life through research.
Indeed, science has played a crucial role in ensuring global food security. The world population is expected to reach 9.7 billion by 2050, with demand for food expected to increase by 70 percent.
Science can help surmount this challenge by increasing agricultural productivity, reducing post-harvest losses, and improving food safety, wrote Dr. Rex L. Navarro of the Coalition for Agriculture Modernization in the Philippines in a recent column.
The Green Revolution of the 1960s and 1970s was a prime example of how science can help increase agricultural productivity. The Green Revolution introduced new crop varieties that were more resistant to pests, diseases, and environmental stresses. These new varieties helped increase crop yield and reduce hunger in many parts of the world, Navarro said.
Science also helped reduce post-harvest losses which occur when crops are damaged or lost during harvesting, transport, storage, or processing. There are, for example, hermetic storage bags that can help prevent insect infestations and fungal growth in stored grains. Food safety is another area where science has made a significant contribution. Foodborne illnesses affect millions of people every year and can be fatal in some cases. Science has helped develop new technologies and practices that can improve food safety. For example, irradiation can be used to kill harmful bacteria in food products.
He cited that the DA is pursuing a Masagana Rice Industry Development Program (MRIDP) to address present challenges in food security. The program mobilizes technological, policy, and social innovations in improving agricultural productivity to achieve the government's target of 97 percent rice self-sufficiency by 2028.
The MRIDP involves several science-based strategies such as climate change adaptation, balanced soil nutrient management, smart water management, and digital transformation. Pursuing a holistic "triple A" (agricultural productivity, agribusiness, and agro-industrialization) approach, the program also aims to attain economies of scale through farm clustering and consolidation.
In general, science has proven its role in ensuring global food security.
But, much work has to be done as the world population continues to grow, and climate change is expected to pose serious challenges to agriculture. To help address these challenges, there is an urgent need to deploy and scale up science-based innovations through a robust agricultural extension system powered by public-private-people partnership, a point that has been repeatedly raised by DA Undersecretary Leocadio Sebastian to regional field officials.
There is a need to increase investments and initiate institutional innovations in agriculture research, development, and extension to ensure sustainable food security for all, Navarro said. (DA PR)