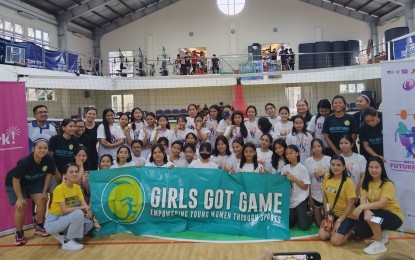 MANILA – While many women excel in sports these days, there are still young girls who have limited opportunities to engage in a sport they love.
Girls Got Game coach Gybel Agregado told the Philippine News Agency this could be due to the notion that "girls are not fit for sports" spoken by the elderly, from social media, or remarks from other people.
"Kailangan ma-break ang ganitong notion (We must break this kind of notion) and focus on confidence-building among the young girls," she said.
Brianna Stella Marie Austria, 15 years old, said that she heard the same words within her family.
"Minsan narinig ko po sa Mama ko na ang babae dapat na sa bahay lang, gumagawa lang ng gawaing bahay, 'di dapat lagalag, pero para sa akin may chance din naman po tayo gumawa ng mga bagay sa labas ng bahay (I heard my mother say once that girls must only stay at home, doing household chores, but for me we also have a chance to engage in activities outdoors)," she said.
Austria is one of the 30 students from Jose P. Laurel Senior High School who participated in the volleyball camp organized by Girls Got Game in partnership with SPARK! Philippines, Smart, Quezon City local government, United States Embassy, and the Department of Education.
She registered for the activity because she wanted to improve the basic volleyball skills she learned during her elementary school days.
Meeting other girls her age and skilled coaches and fear of failure made her feel nervous at the start of the training.
"Nung una akala ko po mahirap, pero sinabi po ng coaches na meron naman pong training at enjoy-in lang daw po namin 'yung game at matuto makihalubilo sa iba para magkakakilala na sa laro (I thought the game was diffilcult, but the coaches said we would be trained and we just have to enjoy the game and mingle with other girls, so we already know each other during the game)," she said.
After the training and the short match, Austria said she felt the assurance that proper training, focus and enough practice can enhance girls' skills in playing any game or sport.
Girls Got Game
Such feeling of confidence is one of the goals of Girls Got Game for facilitating roving sports camps for girls who want to learn basketball, football, rugby and volleyball.
It was established in 2013 to provide girls with a safe space to play sports.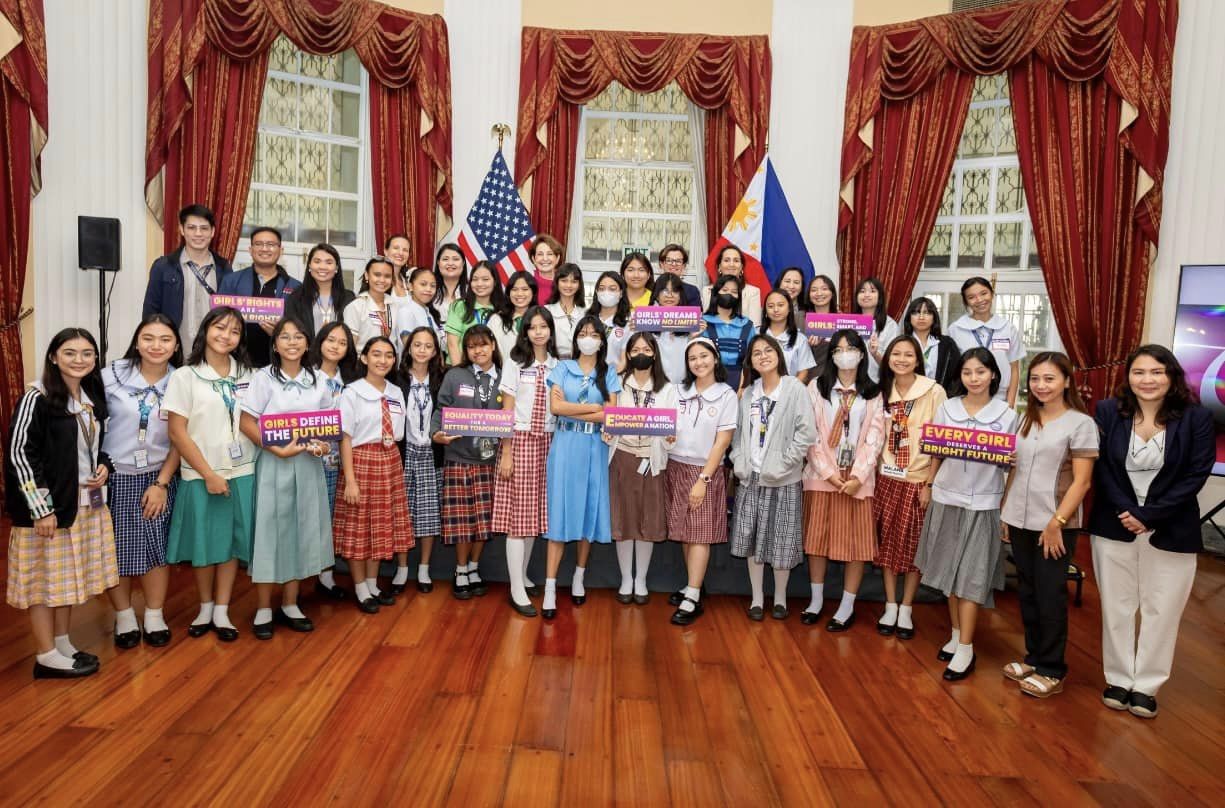 "We are a non-profit organization and our motto is empowering young women through sports camp and values you get from playing sports like teamwork, discipline, hard work, and perseverance, camaraderie," Agregado said.
She is one of the organizations' coaches who are mostly athletes -- former professional volleyball players or players of the University Athletic Association of the Philippines.
Coaches who are non-athletes are assigned to address the creative needs and logistics concerns of the organization.
SPARK! Philippines Executive Director Maica Teves said sports is one of the activities that can build a person's character, especially among young girls.
"I noticed before the volleyball game, the girls were shy, like no self-confidence, but when they were playing, they came out of their shells, they have confidence. Sports is just a great equalizer, very empowering," she said.
Established 10 years ago, Teves said SPARK! Philippines celebrates International Day of the Girl every October but the organization decided to celebrate it for an entire month since 2019.
For the month-long celebration this year, several young girls participated in different activities such as sports, documentary film screening, meetings with women leaders and visit to the United States Embassy, among others.
"Aside from sports, we also promote that young girls stay in school, get education, become pilots, members of the army or excel in fields not usually participated in by women," Teves said.
SPARK! or Samahan ng mga Pilipina para sa Reporma at Kaunlaran is a SEC-registered non-government organization committed to the development of women and women's groups as full partners in national development.
It aims to improve access to resources and strategic participation in programs and initiatives that will lead to a nation with economically empowered and politically engaged women; inclusive policy and practices for a gender-responsive financial and political commitment to promote, protect and fulfil women's rights; interconnections, partnerships and networks among the different women's groups and organizations in the country; and to mentor the next generation of Filipino women. (PNA)