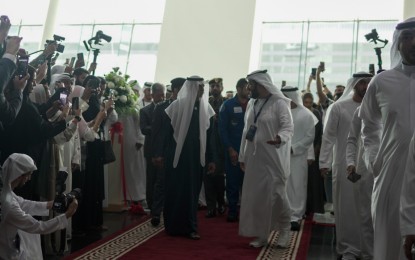 ABU DHABI, United Arab Emirates – Following the success of the inaugural Global Media Congress (GMC) in 2022, the much-anticipated media event of the year opens its second edition on Tuesday at the Abu Dhabi National Exhibition Centre (ADNEC) here.
In his opening message, Sheikh Nahyan bin Mubarak Al Nahyan, Minister of Tolerance and Coexistence of the United Arab Emirates (UAE), reminded guests, especially the media practitioners, that one "must be committed to ethical behavior and to search for truth."
He highlighted the impact of media in fostering international cooperation and shaping attitudes and perceptions, noting that their work must reflect important values such as "honesty, integrity, peace, and non-violence".
The minister expressed hope that news companies and agencies will continue to improve and take advantage of emerging technologies and tools, such as the use of Artificial Intelligence (AI) and social media, to deliver timely and relevant news to the public.
"Social media opens new worlds for us as individuals, and it creates a new set of global ties for knowledge exchange, for education without borders, for international dialogue, and for public policy," he added.
The second GMC, which will run from Nov. 14 - 16, has attracted over 13,500 attendees, 5,500 delegates, 170 globally renowned speakers, and nearly 200 exhibiting brands, surpassing last year's attendance.
The Philippine News Agency, a partner agency of WAM, participates in the event for the second straight year.
READ: 2nd Global Media Congress sets new record-breaking attendance
Confirmed notable speakers for this event are Luciana Mariano, the first female soccer commentator in North America; Sophie Mbugua, environmental journalist and founder of Africa Climate Conversations; Professor Neil Maiden, Director of UK's National Center for Creativity Enabled by AI; and award-winning documentary filmmaker and director Matthew Testa and Laura Nix, to name a few.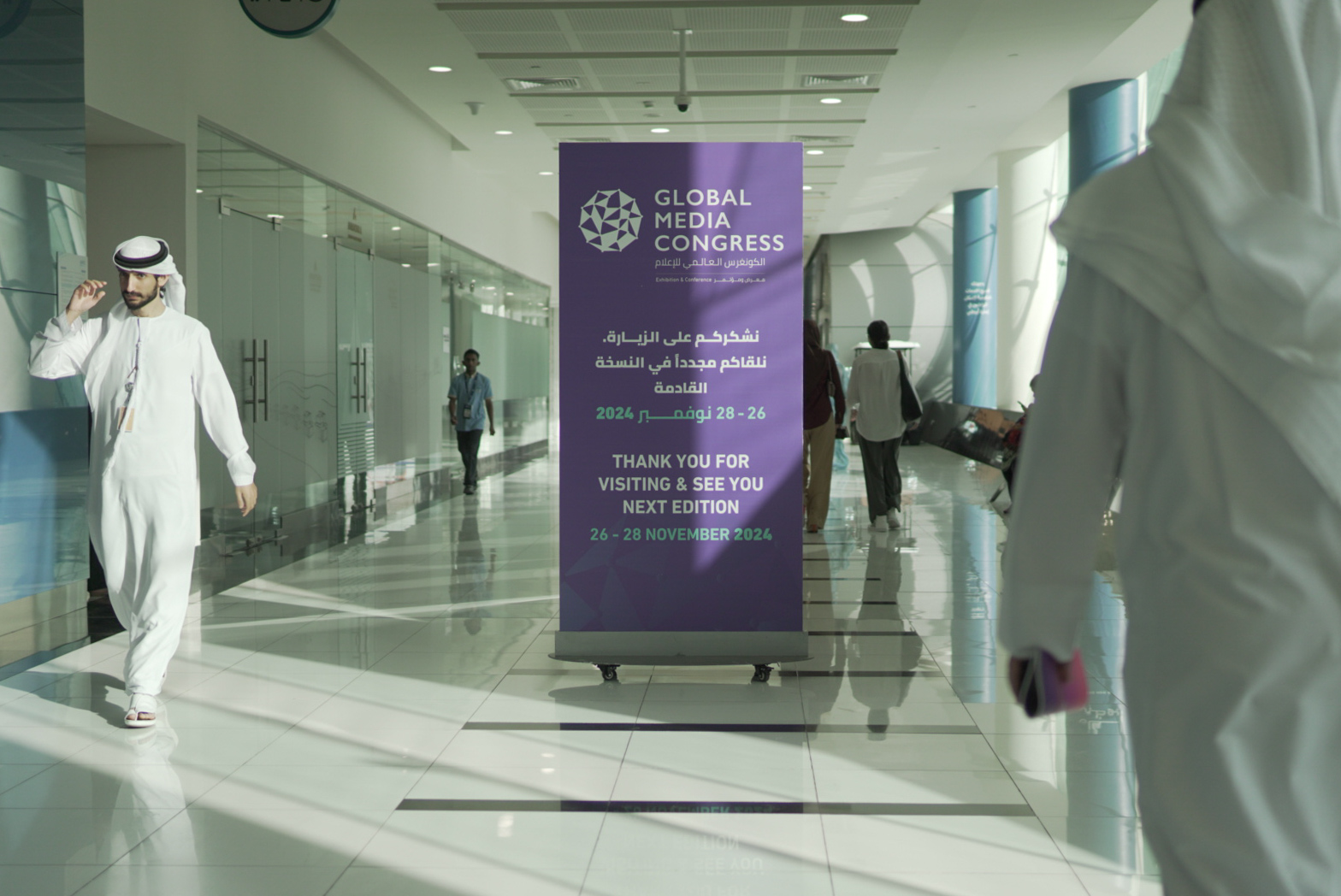 This year's Congress was also made possible by the support of the Abu Dhabi Convention and Exhibition Bureau, Abu Dhabi National Oil Company (ADNOC), Ras Alkhaima Government Media Office, Arabian Gulf Business Insight, Huawei, Choueiri Group, Al-Ayyam, Women Development Organization, Spica Media Intelligence, Middle East Economy, Media and Entertainment Tech Outlook, Abu Dhabi SME Hub, The Collective Hub, and Plug and Play Abu Dhabi. (PNA)