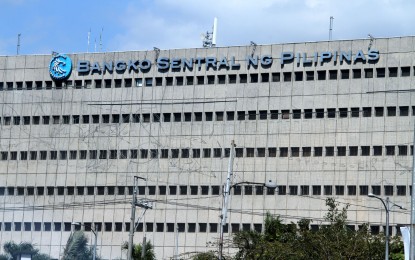 MANILA – Philippine monetary officials forecast domestic growth this year to be at zero or negative 1 percent as a result of the coronavirus global pandemic.
"Worst case is negative one (percent), best case is zero but many things can still happen," Bangko Sentral ng Pilipinas (BSP) Governor Benjamin Diokno told members of the House of Representatives and some economic managers during an online meeting linked to the Facebook page of House Speaker Alan Peter Cayetano Tuesday.
This forecast range is similar to the figures quoted by Finance Secretary Carlos Dominguez III and former National Economic and Development Authority (NEDA) Director General and Socioeconomic Planning Secretary Ernesto Pernia.
To help cushion the economic impact of the pandemic, Diokno said the central bank has reduced its key policy rates by a total of 125 basis points this year and cut by 200 basis points the reserve requirement ratio (RRR) of universal and commercial banks (U/KBs), among others.
He said a 100-basis-point cut in RRR, a portion of banks' reserves required to be placed in the central bank, is expected to release about PHP90 billion to PHP100 billion into the economy.
The measures, he said, are "really designed to ensure adequate liquidity into the financial system and reduce borrowing cost."
He said the RRR cuts are designed to help small and medium enterprises (SMEs) that are greatly affected by the pandemic.
BSP also aided micro, small and medium enterprises (MSMEs) by allowing banks' lending to this sector as part of the financial institutions' reserve requirements.
Diokno said they "try to be creative" because they really want to help the small and medium scale businesses during these trying times.
He said these liquidity-inducing measures, along with the guarantee to be extended by the Philippine Guarantee Corporation (PhilGuarantee), are measures that will be attractive for MSMEs.
During the same online discussion, Finance Secretary Carlos Dominguez said PhilGuarantee is ready to provide up to PHP100 billion worth of guarantees to loans applied for by MSMEs from banks.
Dominguez said he has also discussed with Land Bank of the Philippines (Landbank) officials about an aid for schools that will have a "study now, pay later" program for secondary and tertiary levels.
He said Landbank could probably extend up to PHP100 billion worth of loans to private schools and this will be used to cover up to 70 percent of the amount based on the promissory notes of the students.
The program will benefit even the returning overseas Filipino workers (OFWs) who want to have another skill, or upgrade their skills, he added.
"This program will be available soon to private schools," Dominguez said. (PNA)