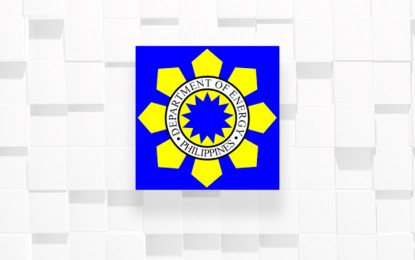 MANILA – The Department of Energy (DOE) announced Friday that power situation in Luzon is back to normal after placing the Luzon grid under "yellow alert" as two power plants shut down on Thursday.
"With both the 344-megawatt (MW) Masinloc Coal-Fired Power Plant Unit 2 and 500-MW San Buenaventura Power Lt. (SBPL) Coal synchronizing back to the grid earlier today at 4:05 a.m. and 7:01 a.m., respectively, the Luzon grid is now back to normal condition," DOE said in a Viber message.
The 344-MW SMC Masinloc Power Partners Co. Ltd. (MPPCL) Coal Unit 2 went offline on June 4 while the SBPL Coal shut down on May 23 and was on track with its schedule of reconnecting to the grid this day.
At 12:49 a.m. Friday, the 351-MW dependable capacity of MPPCL Coal Unit 1 went on forced outage due to problems on unit auxiliary transformer. It went online the same day, according to the latest DOE update.
From 4,839 MW total capacity that were unavailable to the grid Thursday, 725 MW went online Friday.
As of writing, total unavailable capacity is now at 4,114 MW -- the 1,954 MW due to unplanned outages and 2,160 MW caused by power plant derating.
"For First Gen's natural gas-fired power plants, some units of the Santa Rita (SR) Power Plant were changed over to liquid fuel in order to utilize the capacity of San Gabriel (SG). The allocation for SR was diverted to SG since the latter cannot run on liquid fuel," DOE noted.
The department likewise has called on generation companies to expedite their restoration activities to ensure sufficient and stable power supply. (PNA)