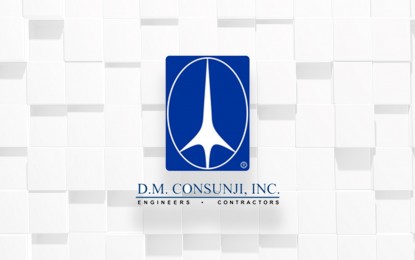 MANILA – Premier contractor D.M. Consunji Inc. (DMCI) has begun construction of the PHP10.5-billion Caloocan-Malabon-Navotas (CAMANA) water reclamation facility (WRF) project of Maynilad Water Services Inc. (Maynilad).
Designed to treat 205 million liters per day (MLD) of wastewater, the CAMANA facility will be the biggest of its kind in the country once commissioned in the third quarter of 2024.
Around 1.2 million households in South Caloocan, Malabon, and Navotas will benefit from the project.
"This is an enormous undertaking because it involves expanding the capacity of a 40-year-old facility by over 600 percent," DMCI president and chief executive officer Jorge Consunji said in a statement Thursday.
The CAMANA WRF is one of Maynilad's large-scale, complex, and multi-year capital expenditures (capex) projects. It involves the rehabilitation and expansion of the company's 26 MLD Dagat-Dagatan sewage treatment plant, which was built in the 1980s.
DMCI expects to employ up to 1,000 direct and indirect workers when the project hits its peak around the first quarter of 2023.
"This facility also represents two milestones for DMCI. Aside from being our largest wastewater project to date, it is our first partnership with JFE Engineering Corporation of Japan," he added.
JFE Engineering Corporation is the engineering arm of JFE Holdings, one of the largest corporations in the world according to the 2020 FORTUNE Global 500.
DMCI is known for building landmarks and pioneering structures. Since completing the first skyscraper in the Philippines in the 1950s, it has built over 1,000 projects of varying scale and complexity.
This year, DMCI is set to turn over Ikea Manila, the largest branch ever in the world. (PR)