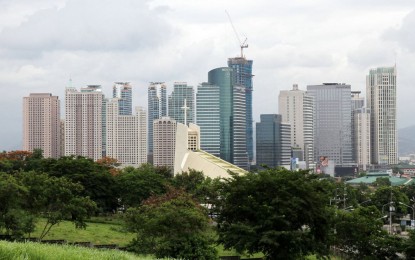 MANILA – A global consulting firm believes that the Philippines still offers huge opportunities for companies despite global economic challenges.
Bain & Company on Thursday officially launched its first physical office in the country, which is located in Bonifacio Global City in Taguig.
In a press conference, Bain & Company Philippines partner and office head Patricia Buenaventura Nichol said the country maintains strong economic fundamentals and remains an attractive market for companies to establish and expand their operations despite the economic challenges that global and domestic markets are facing due to the pandemic, geopolitical tensions, rising oil prices, and weakening local currency.
"The Philippines has strong underlying fundamentals. We're (a) big economy today, we are third largest in Southeast Asia. We are populous, second largest population. We are English-speaking. And when you look at the growth opportunity in the Philippines, we have sound growth fundamentals in the Philippines," Nichol said.
Prior to setting up a physical office here, Bain & Company was serving Philippine-based firms from different industries through its Singapore and Hong Kong offices in the past 25 years.
Bain & Company Philippines chairman Jean-Pierre Felenbok said "There are stages of development of markets, and I see compared to 30 years ago, the market is actually much more open, ready, and matured in terms of the type of consulting services we can provide... which come with the certain level of development of the markets."
Bain & Company managing director Wade Cruse added the firm's Philippine operation is a big part of its growth in the Southeast Asian region in the next five years. (PNA)