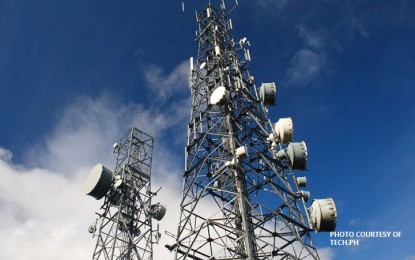 MANILA – Senior Deputy Minority Leader and Northern Samar 1st District Representative Raul Daza has expressed hope that the country will have a much cheaper internet service in the near future.
This, after the plenary debates for the Department of Information and Communications Technology's (DICT's) 2023 budget was terminated and approved on Monday.
Prior to the approval, Daza, the last lawmaker to ask questions to the DICT's budget sponsor, Makati 2nd District Representative Luis Campos Jr., was able to draw out vital commitments from the DICT.
Likewise, it was Daza who opened up the discussion regarding Spectrum User Fees (SUF).
According to the lawmaker, there are two old circulars from the National Telecommunications Commission (NTC) aligned with the SUF that are hindering the growth of telecommunications companies.
The first of these NTC circulars, Memorandum Circular 10-10-1997, charges fees to access frequencies.
The circular also covered unlicensed Wi-Fi spectrum frequencies that are rarely used.
"These are not the frequencies used by Globe, Smart, and the big players. These are just Wi-Fi [frequencies] similar to those used at home," he said.
Daza said these "unnecessary" fees keep smaller players from being able to implement Wi-Fi Internet services in underserved areas.
In addition, when Daza asked the NTC how much they earned from the SUFs of the unlicensed Wi-Fi frequencies, it was revealed that they only earned PHP250,000 per year.
Daza pointed out that forgoing these "meager" earnings from the frequencies (by waiving the SUF), would better empower more entrepreneurs and tech startups to provide these cheaper Wi-Fi internet services.
"With one decision by the DICT [to waive Wi-Fi SUF], we would be helping big telcos, small telcos, and small businesses to be able to put up cheaper and more accessible internet [services]," he emphasized.
Campos, meanwhile, said after conferring with National Telecommunications Commission (NTC) and the DICT, "they are amenable to the proposal [of Daza] to do away with these fees".
"All without prejudice to the NTC revisiting the setup as technology evolves," the Makati lawmaker said.
The other "outdated" circular, MC 02-05-2008, imposes fees on so-called Value Added Services (VAS), such as SMS, Email, Fax, and other telecom services that were "special" then, yet are more mundane now. Daza claimed that this circular also impeded many potential small telecom players from investing in the industry.
Campos, on behalf of the DICT, committed that the department and its attached agencies will review the circulars and further requested Daza to guide the concerned departments.
"With those two assurances, we're going to do so much good. No less than the President will be happy when [DICT] submits an executive report to him. It will empower small- and mid-sized players, and big players. And it would generate more revenues for the Philippines. Ultimately, the poor areas would get access to cheaper internet," he said. (PNA)