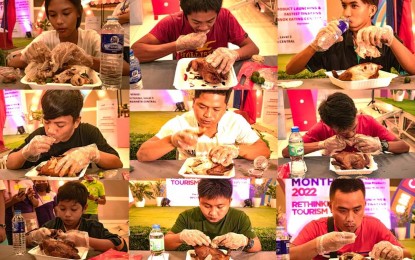 URDANETA CITY, Pangasinan – "Tinapa" (smoked) chicken, rabbit meat dishes, and native delicacies, were among the products highlighted to entice the taste buds and boost tourist arrivals here.
Urdaneta City, one of the four thriving cities of the province of Pangasinan, has been known as a tourist destination but not yet known for its food products, malls, public markets, colleges, and universities.
Through the collaboration of the city government and the SM City Urdaneta Central, the City Tourism Office is trying to boost even more the tourism industry in the city through gastronomy.
"We are hoping that our city will draw more tourists who are wanting to have a taste of our unique products and will be part of the food tourism in the province," said city tourism officer Evelyn Delos Trinos in an interview Wednesday.
Trinos said the products being promoted were made in eight barangays of the city, which were sold in SM City Urdaneta Central.
"These are their one-barangay-one-product entries. These products are not only a source of livelihood in the communities but could also be a product for tourism," she said.
Urdaneta City boasts of its "tinapa" industry in Barangay Bayaoas since 50 years ago and now introduces its newest addition to smoked food, which is the smoked chicken or tinapang manok.
Rowena Galinato, who innovated the smoked chicken together with her husband, said their product has been in the market for three years already.
"We have leveled up our product so that it could compete in the market. This may be the first smoked chicken in the province," she said.
Galinato said their chicken is cooked in the traditional way of smoking fish that could last for three days in the refrigerator.
"I have resellers as far as Abra and Laoag and in the National Capital Region," she said.
A tinapang manok fastest eating contest was held in partnership with SM City Urdaneta Central on Sept. 21.
Among the featured food products for Tourism Month in the city are rabbit dishes, such as hotdog and lechon (roasted) rabbit, from Barangay Consolacion.
Christian Sanchez, a rabbit breeder and meat seller, said they began rabbit raising in 2020 with the start of the pandemic.
"I used to raise derby chickens but I could no longer sustain their food requirement so I shifted to the rabbit because they could easily be bred as they produce eight to 12 offspring five times a year," he said.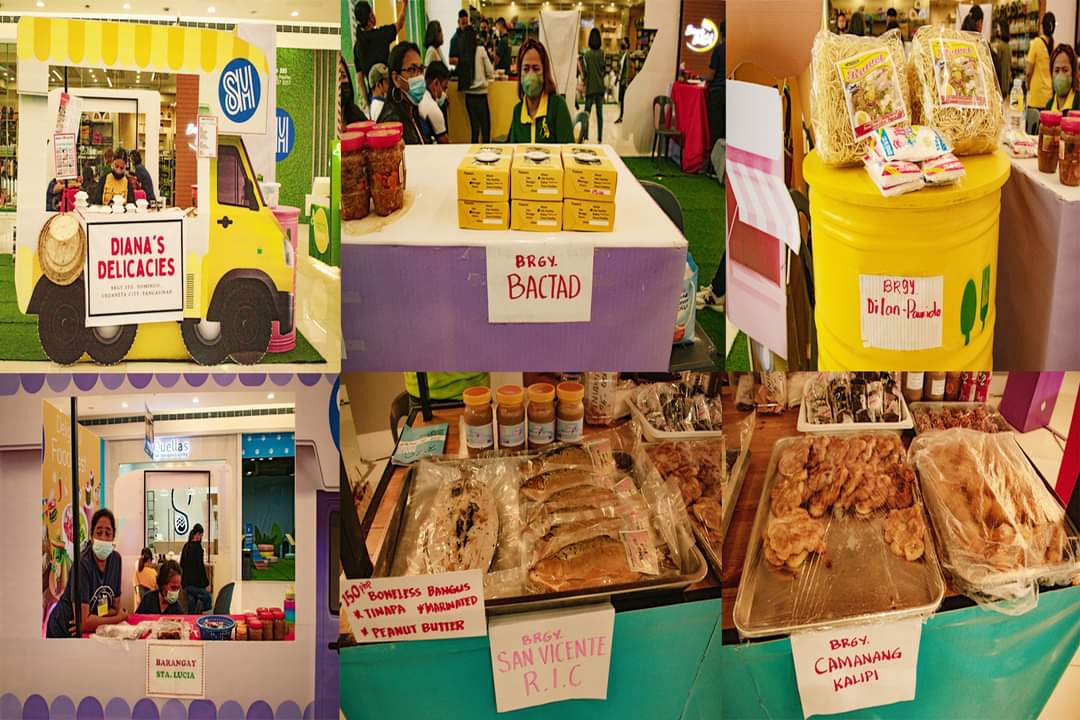 Rabbit raising has been popular during the lockdown and also with the high price of pork at that time due to the African swine fever.
"When we already had a lot of rabbit meat, we thought of ways to maximize it and came up with different products such as hotdogs, longganisa, embutido, and lechon. This way, we could also help the other rabbit raisers in our community," he said.
Sanchez admitted that the market for rabbit meat products is still limited and the marketing of the product is challenging.
"We are used to seeing rabbits as pets and not as food. It is only appealing to those who like exotic foods or the millennials but we hope to expand our market's age bracket," he said.
Sanchez said they are supplying their products to some hotels and resorts.
He added rabbit meat, which is white meat, is healthier and believed to be rich in fiber among its other nutritional benefits.
SM City Urdaneta Central manager Abrahan Malicdem said they have conducted a food festival exhibition for the eight barangays where they could sell their products rent-free.
"This is in support of the Tourism Month and to the city's tourism industry," he said. (PNA)