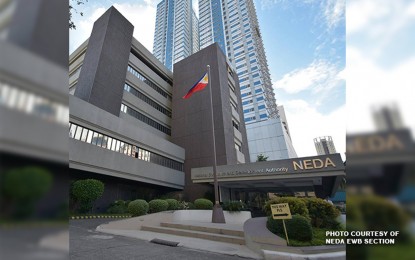 MANILA – The National Economic and Development Authority (NEDA) is confident that more financially viable and well-structured public-private partnership (PPP) projects will be delivered following the publication of the revised 2022 implementing rules and regulations (IRR) of the Build-Operate-Transfer (BOT) law last Sept. 27.
In a statement Wednesday, NEDA Secretary and BOT IRR Cabinet-level Committee chair Arsenio Balisacan said the PPP projects arising from the revised 2022 IRR of the BOT law will further aid the government in fostering development across the country's critical sectors amid global headwinds and fiscal constraints.
Balisacan said the new IRR seeks to balance private and public interests toward meeting the country's development goals.
"Through the new IRR, the government will utilize PPP projects to address the binding constraints to growth and job creation in sectors, such as manufacturing, tourism, IT-BPOs (information technology and business process outsourcing), and the creative industry. Considering our current fiscal position, private sector resources and technical expertise will be harnessed to introduce innovations and upgrade the country's vital infrastructure such as logistics, transportation, telecommunications, and water," he said.
He said PPP will enable investment in projects connecting leading and lagging regions, which will improve the competitiveness of domestic industries and reinforce the virtuous cycle of attracting even more investments in various sectors.
Harnessing private resources will also allow the public sector to allocate more public resources for social protection measures that will bolster the purchasing power of Filipino families, he added.
Led by NEDA and the Department of Finance, the BOT IRR Committee spearheaded stakeholder consultations and deliberations to fine-tune the proposed amendments.
Other Committee members include the Departments of Agriculture, Energy, Environment and Natural Resources, Information and Communications Technology, the Interior and Local Government, Public Works and Highways, Trade and Industry, and Transportation, as well as the Public-Private Partnership Center (PPPC) which serves as a member of and secretariat to the Committee.
The revised 2022 IRR of the BOT law shall take effect on Oct. 12, 2022. Interested parties can view the revised IRR at the NEDA and PPPC websites. (PR)