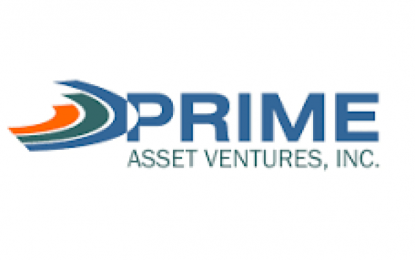 MANILA – Prime Asset Ventures, Inc (PAVI), through its renewable energy arm PAVI Green, is set to achieve up to 1000MW within the next three to five years to solidify the group's commitment to providing clean and sustainable energy.
This as PAVI strengthened its energy assets after recently adding PremiereREIT (real estate investment trust) among its list of subsidiaries.
"PAVI aspires to continuously diversify our portfolio to achieve our objectives of becoming a key player in the infrastructure and public utility sector. We are also focused on ensuring returns to our stakeholders and at the same time finding a way to implement these initiatives in a way that contributes meaningfully to nation-building and capacity-building," said Atty. TJ Mendoza, head of infrastructure and projects of PAVI.
PAVI is a premier investment holdings company with a diversified portfolio comprising critical community infrastructure in sectors such as water, power generation and supply, retail electricity, renewable energy, information, and communications technology, broadcast entertainment, as well as gaming and realty.
PremiereREIT aims to be among the leading diversified power and infrastructure REITs in the Philippines in terms of portfolio, profitability, growth, sustainability, and dividend yield. As a real estate investment trust company, it will handle the company's high-performing power generation assets to strengthen its performance and continue to grow.
PAVI's diverse energy portfolio includes traditional and renewable power generation, retail electricity supply, and missionary electrification.
Its subsidiaries S.I. Power Corporation (SIPCOR) and Camotes Island Power Corporation (CAMPCOR) operate to provide 100 percent electricity to almost 60,000 households in underserved off-grid areas in Siquijor Island and Camotes Island in the Visayas region.
Kratos RES, meanwhile, is engaged in the retail distribution supply of electricity to contestable customers who have qualified under prevailing power industry retail competition regulations to choose their power producers or power sources. It currently supplies electricity to malls, complexes, and offices nationwide.
PAVI Green recently won a bid at the Department of Energy's Green Energy Auction Program (GEAP) to supply 40.4MW of clean energy to Luzon grid by 2023.
The company is also working on three large-scale solar projects, the 20MW in Bataan which will be completed this year, the 26 MW scalable up to 75 MW in Camarines Norte, and the 50 MW scalable up to 75 MW in Naga.
PremiereREIT will venture into these best-performing asset classes of the company ensuring investments with continued capital appreciation and social accountability.
PremiereREIT's current property portfolio consists of land, land rights, key power plant assets and other ancillary infrastructure that are being leased to and utilized by the sponsors for their power generation operations. Key metrics of properties include a weighted average lease expiry of 9.24 years and a total generating capacity of 21.27 MW. (PR)