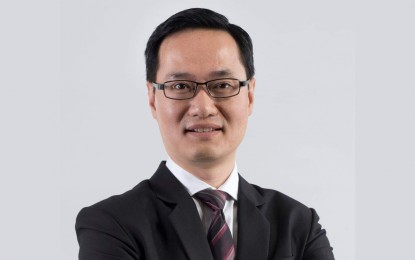 MANILA – Food ingredients and plastics manufacturer D&L Industries is optimistic about surpassing this year's record earnings in 2023 as the economy further reopens.
In a media interview Monday after the marking of the firm's 10th listing anniversary, D&L president and chief executive officer Alvin Lao said the opening of its Batangas plant by the middle of next year is expected to boost local and export sales.
"Our new plant is based in a PEZA (Philippine Economic Zone Authority) zone. So as a Filipino company, in a PEZA zone, we are mandated or required to export minimum 50 percent of our revenue. Right now, we only export 33 percent of revenue. But this new plant, when it comes online, the minimum exports (should be) 50 percent so that is going to be one of our growth drivers to increase exports," he said.
Lao said they are looking to penetrate new export markets in Asia, North America and Europe.
"2023 will be an even better year than 2022… Hopefully, the tourism (also) opens up again, recovers and then next year, the global economy will get back to growth," he added.
Lao said the company is expected to surpass this year its record performance before the pandemic in 2018 despite it was adversely affected by the surge of coronavirus disease 2019 (Covid-19) cases due to the Omicron variant in the first quarter.
As people gain more confidence in going out of their homes with the recent lifting of the mask mandate, he said the resulting increase in consumer spending should be good for their various businesses.
The company registered a 17-percent year-on-year growth in net income as of end-September 2022 to PHP2.5 billion.
During D&L 10th listing anniversary bell-ringing ceremony at the bourse, Philippine Stock Exchange president Ramon Monzon said, "I am confident that this net income growth trajectory will not only be maintained but will be surpassed in the coming years as the company's new PHP10.2 billion facility in Batangas becomes operational next year, 2023." (PNA)