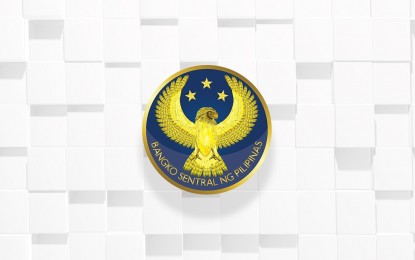 MANILA – The Bangko Sentral ng Pilipinas (BSP) is expecting an upward trend in inflation for December.
In a statement Thursday, the central bank said the rate of increase in prices of goods and services for this month is projected to settle between 7.8 and 8.6 percent.
"Upward price pressures for the month are expected to emanate from higher electricity rates, uptick in the prices of agricultural commodities, elevated meat and fish products, and higher LPG (liquefied petroleum gas) prices," BSP said in a statement.
Early this month, the Manila Electric Co. (Meralco) announced that power rates for December will go up by PHP0.3297 per kilowatt-hour, reflecting a PHP66 increment for households consuming an average of 200 kWh per month.
LPG prices also increased this month by up to PHP24.97 for a regular 11-kilogram cylinder.
With the holiday season, prices of onions in the market surged from around PHP400 per kilogram to over PHP600 per kilogram.
On the other hand, BSP said the reduction in fuel prices early this month, lower rice prices, and the peso appreciation could contribute to the easing of inflation for December.
"The BSP continues to monitor closely emerging price developments to enable timely intervention that could help prevent the further broadening of price pressures, in accordance with the BSP's price stability mandate," it added.
Last Dec. 15, the central bank further tightened its monetary policy by hiking rate by 50 basis points, hoping to counter the accelerating inflation.
In November, inflation rate stood at 8 percent, the highest in 14 years.
Average inflation from January to November 2022 settled at 5.6 percent, which is still within the government's target of 5.8 percent. (PNA)