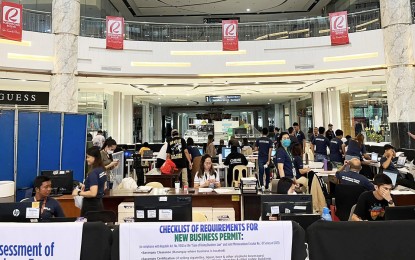 BUTUAN CITY – On the second day of the new year, the city government of Butuan formally opened its Business One-Stop-Shop (BOSS), marking the formal start of the renewal of business registrations for this year.
The 2023 BOSS, which was established at the Robinsons Place here, is in line with the implementation of Republic Act (RA) No. 11032 or the Ease of Doing Business Law.
In a statement on Monday, the Butuan City Information Office (CIO) said the BOSS is being spearheaded by the City Business Permits and Licensing Office (CBPLO).
The BOSS opening on Monday was led by Butuan City Vice Mayor Lawrence Fortun, City Councilor Joseph Omar Andaya, and CBPLO chief, Moshi Ariel Cahoy.
"We are expecting the influx of our constituents who will transact for the renewal of their business permits as well as for the application of permits today," the CIO said.
The BOSS, it added, is a venue where services of the different agencies are available to cater to the needs of those who will renew or secure new permits.
"The city government of Butuan, in accordance with the RA 11032, wants to make the issuance of business permits run smoothly and free from difficulties on the part of the business sectors in the city," the CIO said.
The BOSS will run until the end of January 2023. (PNA)