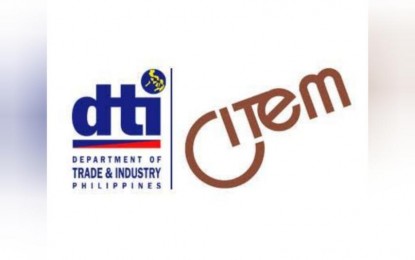 MANILA – Thirty local brands will be joining the Ambiente 2023 trade show in Frankfurt, Germany from February 3 to 7, Department of Trade and Industry's (DTI) export promotions arm Center for International Trade Expositions and Missions (CITEM) said.
In a statement Tuesday, CITEM said the DesignPhilippines brand will feature home, fashion, and lifestyle (HFL) products of the country's micro, small, and medium enterprises (MSMEs) and artisan communities in the Germany trade fair.
"We are excited for the competitive roster of exhibitors featured in the 2023 edition of Ambiente. A mix of returning and neophyte exporters are set to make a mark on the international stage where our local designs can be appreciated by attendees from different parts of the globe," CITEM executive director Edward Fereira said.
CITEM said 10 out of the 30 Filipino brands that will join the exhibit are from Tarlac, the country's Partner Artisan Community.
It added that the Philippine pavilion in the trade fair will continue the narrative of "hands at work", which has been the theme since its participation in 2020.
"The theme is inspired by the fine workmanship and creative use of natural materials by the local communities that cultivate homegrown crafts. The participating MSMEs have sustainability and social development in mind, and are given labor opportunities brought by the continuously strengthened export industry," CITEM added.
The country's participation in the German trade fair aims to attract more European buyers for Philippine HFL sector.
"The strong presence of our homegrown products empowers the Filipino craft and lets us cater to more markets, therefore allowing our MSMEs to have a wider reach. Our team at CITEM is committed to offering the world a global range of export-ready products," Fereira said.
The Ambiente 2023 will be the trade fair's first comeback show after a three-year break due to the pandemic.
With the theme "Moving the Future", the Ambiente 2023 will have 4,700 exhibitors that will feature dining, living, giving, and working products. (PNA)