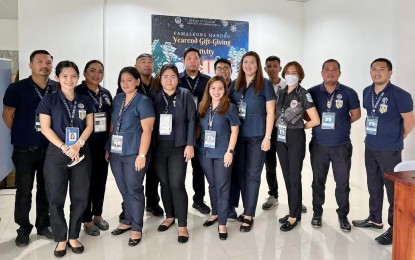 DUMAGUETE CITY – The Bureau of Customs (BOC) Subport of Dumaguete has surpassed its 2022 target revenue collection by more than PHP2 billion, an official said on Tuesday.
Gina Fatima Lasola, acting Dumaguete Customs Collector, told the Philippine News Agency that their office's target for last year was PHP6.451 billion.
The actual total collection was pegged at more than PHP8.591 billion, which is 38.76 percent higher than the target, she said.
"Fuel importation, as usual, was the highest contributor but rice importation also raked in some revenue generation," she said in mixed English and Cebuano.
Lasola thanked the regular importers such as Filoil Logistics Corp. which increased its importation of petroleum products and Dumaguete Coconut Mills, Inc. for palm olein, among others.
The ongoing war in Ukraine that has triggered an increase in global fuel prices also brought about higher importation taxes for Filoil, she said.
Despite the rising oil prices, the company also raised its volume of importation although she did not say by how much.
Rice importation from Vietnam was pegged at 20,971,157 kilos with a value of more than PHP369 million with corresponding taxes collected at more than PHP132 million.
Meanwhile, the conversion of at least four vessels flying the Chinese flag to the Philippine flag also provided additional taxes collected by the Dumaguete Subport, Lasola said.
The vessels arrived during the last quarter of 2022, after an absence of conversions from China for about two years due to the Covid-19 pandemic, she added.
Lasola thanked her staff for their hard work and persistence in achieving or surpassing their target collection for 2022. (PNA)