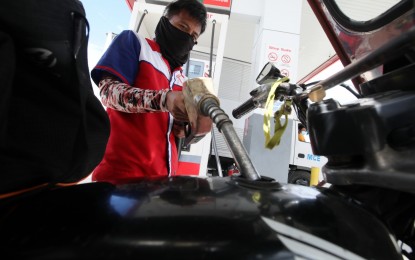 MANILA – Oil firms will implement this year's first price rollback on Tuesday.
In separate advisories, Cleanfuel, Jetti, Petro Gazz, PTT Philippines, Seaoil and Shell said they will reduce diesel prices by PHP2.80 per liter and PHP0.75 per liter on gasoline.
Seaoil and Shell they will also cut kerosene prices by PHP2.10 per liter.
Other oil companies are expected to implement the same price adjustments.
The latest rollback will snap the three straight weeks of oil price increases.
As of writing, West Texas Intermediate traded at USD75.55 per barrel and Brent crude at USD80.36 per barrel.
Last week, Dubai crude was selling at USD75.40 per barrel.
Energy department's monitoring data showed that the average gasoline prices in Metro Manila range from PHP58 to PHP81.67 per liter; diesel prices, from PHP60 to PHP81.25 per liter; and kerosene from PHP74.80 to PHP83.74 per liter. (PNA)