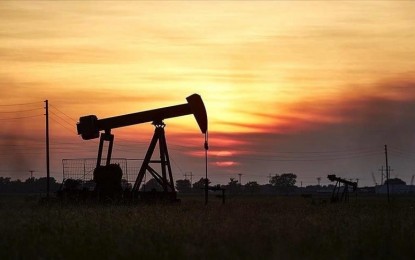 ANKARA – Oil prices declined on Wednesday over the double whammy of an expected rise in United States crude oil inventories and growing fears about further interest rate hikes in the US.
International benchmark Brent crude traded at $79.64 per barrel at 9:48 a.m. local time (0648GMT), a 0.57 percent decrease from the closing price of $80.10 a barrel in the previous trading session.
The American benchmark West Texas Intermediate traded at $74.63 per barrel at the same time, a 0.65 percent loss after the previous session closed at $75.12 a barrel.
Late Tuesday, the American Petroleum Institute announced its estimate of a rise of nearly 14.9 million barrels in US crude oil inventories relative to the market expectation of a 2.4 million barrels fall.
Leading to investor caution, the new projected massive increase in crude stocks signaled falling crude demand in the US, the world's largest oil consumer, and weighed on oil prices.
Weak US demand fears grew further after US Federal Reserve Chair Jerome Powell said on Tuesday that restoring price stability when inflation is high can require measures "that are not popular in the short term as we raise interest rates to slow the economy."
In one of its most aggressive monetary tightening cycles in history, the Fed raised its benchmark interest rate seven times last year by a total of 425 points to tame inflation, which climbed last summer to its highest in more than four decades.
Demand hopes in China fuel investor appetite
China released a second batch of 2023 crude oil import quotas, increasing the total for this year by 20 percent in comparison to the same period last year.
In an e-mailed note, Australia and New Zealand Banking Group Commodity Strategist Daniel Hynes said China's increasing crude import quotas suggest the world's largest importer is ramping up to meet higher demand.
"It also appears to be importing a wider variety of Russian crude. Buyers snapped up three cargoes, including the lesser-known Arco grade," he added. (Anadolu)