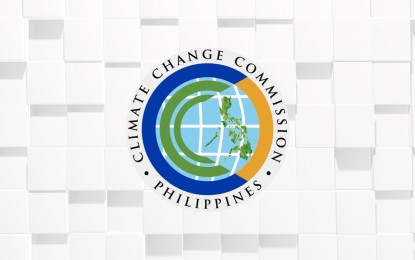 MANILA – The Climate Change Commission (CCC) on Tuesday underscored the need for an immediate climate change action in the country to move towards the prevention of disasters, especially those that emerge gradually over time.
"Climate action in the Philippines must address both extreme and slow onset events. Adaptation and mitigation actions, some of which are already underway in the country, would reduce vulnerability and future losses if fully implemented," Climate Change commissioner Albert dela Cruz Sr. said in a press statement.
Slow onset events, as initially introduced by the Cancun Agreement (COP16), refer to the risks and impacts associated with: increasing temperatures; desertification; loss of biodiversity; land and forest degradation; glacial retreat and related impacts; ocean acidification; sea level rise; and salinization.
According to dela Cruz, the Philippines has many of the tools and instruments that could reduce the damage of climate change and global warming substantially but this should be done immediately in order to mitigate the impact of the global problem.
However, with 50 percent of the country's more than 111 million population living in urban areas, and many cities in coastal areas, he admitted that the task would be "a serious undertaking" since the Philippines is vulnerable to sea level rise.
"Changes due to the variability and intensity of rainfall and increased temperatures will affect food security and the safety of (our) population," dela Cruz added.
Dela Cruz and fellow commissioner Rachel Ann Herrera noted how climate change is exacting a huge toll on the lives of Filipinos, including on their property and livelihood.
If left unaddressed, they said the situation could hamper the Marcos administration's goal of becoming an upper-middle-income country by the year 2040.
CCC vice chairperson Robert Borje, likewise, cited the need to implement stronger climate action that would support sustainable recovery and accelerate poverty reduction in the country.
Based on the Country Climate Development Report of 2022 from the World Bank (WB), the Philippines has been ranked as one of the countries in the world extremely affected by climate events as shown by the highly destructive typhoons that have struck the country almost annually for the past 10 years.
Data showed that annual losses from typhoons have been estimated at 1.2 percent of gross domestic product (GDP).
WB vice president for East Asia and Pacific Manuela Ferro said climate impacts are threatening to significantly lower the country's GDP as well as the well-being of Filipinos by 2040.
Ferro, however, said that policy actions and investments—principally to protect valuable infrastructure from typhoons and to make agriculture more resilient through climate-smart measures—could reduce these negative climate impacts by two-thirds.
The private sector plays a crucial role to play in accelerating the adoption of green technologies and ramping up climate finance by working with local financial institutions and regulators, she added. (PNA)