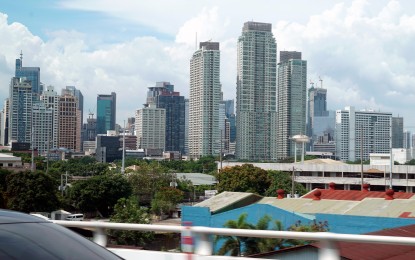 MANILA – The Philippine Statistics Authority (PSA) on Thursday reported that registered investments both from local and foreign sources in investment promotion agencies (IPAs) improved by 17 percent to PHP478.16 billion in the fourth quarter of 2022 from PHP408.54 billion in the same quarter the previous year.
The PSA said these investment projects are expected to generate 37,766 jobs.
The Board of Investments (BOI) registered the largest approvals amounting to PHP366.7 billion, or 76.7 percent of the total investment approvals in October to December.
This is followed by the Philippine Economic Zone Authority (PEZA), with investment pledges amounting to PHP101.07 billion, or sharing 21.1 percent of the total approved investments in the last quarter of the previous year, and the Subic Bay Metropolitan Authority (SBMA) with total project registration of PHP7.24 billion.
Top three industries with highest approvals were information and communication, with registered projects amounting to PHP198.74 billion; electricity, gas, steam and air conditioning supply at PHP96.03 billion; and real estate activities at PHP96.01 billion.
Majority of these investments will be infused in Region 4-A (Calabarzon), getting PHP97.8 billion worth of projects, followed by Region 1 (Ilocos) with PHP89.74 billion projects, and Region 3 (Central Luzon) with PHP41.01 billion projects.
Meanwhile, total approved foreign investments alone increased by 30.1 percent in the fourth quarter of 2022 to PHP173.61 billion from PHP133.74 billion in the same period in 2021.
"The bulk of foreign investment commitments for the fourth quarter of 2022 was from Singapore (64.2 percent), followed by Japan (21.5 percent), and (the) United Kingdom (5.9 percent). Singapore committed PHP 111.47 billion, while Japan and (the) United Kingdom pledged PHP 37.41 billion and PHP 10.22 billion, respectively," PSA said. (PNA)