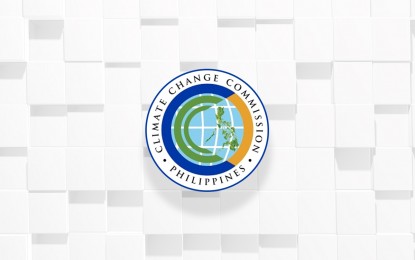 MANILA – The Climate Change Commission (CCC) on Tuesday expressed concern over a study which showed how dangerous climate feedback loops are increasing global warming and risk causing a permanent shift away from the Earth's current climate.
In a news release, CCC Commissioner Albert Dela Cruz reiterated his call for united efforts to urgently address the impact of climate change.
He enjoined the private sector to participate in immediate climate action by supporting the CCC's programs such as tree planting activities and adopting the just transition of landfills to waste-to-energy (WtE) technologies.
"We, in the Climate Change Commission, have been given the mandate to formulate and issue national policies that would support the Marcos administration's advocacy of protecting our planet and adopting a mitigation and adaptation strategy to achieve resiliency to climate change," Dela Cruz said.
"And as a policy-making body of government, we are tasked to coordinate, monitor and evaluate government programs and ensure mainstreaming of climate change in national, local and sectoral development plans towards a climate-resilient and climate-smart Philippines," he added.
Last week, Dela Cruz underscored the need for immediate climate change action to address both extreme and slow onset events.
He also said adaptation and mitigation actions would reduce vulnerability and future losses.
If left unaddressed, Dela Cruz warned that climate change will continue to take a huge toll on the lives of Filipinos, including on their property and livelihood.
In a new study published in the scientific journal One Earth last Friday, researchers identified 41 climate feedback loops, of which 27 are driving up global temperatures while only seven are helping slow the pace of the world climate crisis.
The study was conducted by a group of international scientists from several institutions that include the Oregon State University, Exeter University and Potsdam Institute for Climate Impact Research in Germany.
The scientists explained that climate feedback loops are cyclical chain reactions that happen when one change triggers further changes, in a process that keeps on repeating itself. Some of these feedback loops drive down warming, but others amplify it.
"Take Arctic ice, for example. Warming temperatures cause sea ice to melt, revealing the dark ocean water beneath. As dark surfaces absorb more heat than reflective surfaces like ice, the ocean warms and more ice melts," they noted.
In 2009, the Philippine Congress passed the Climate Change Act creating the CCC to develop policies and coordinate government programs on climate change.
The CCC in turn developed the National Climate Change Action Plan that serves as a road map for all climate change programs in the Philippines. (PNA)