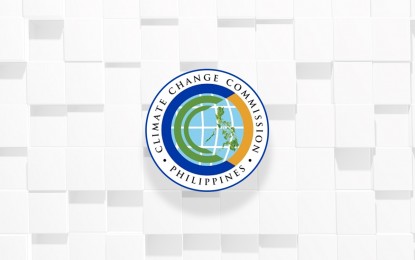 MANILA – The Climate Change Commission (CCC) on Tuesday sought the involvement of the indigenous people (IP) communities in the government's climate action.
This, as CCC Commissioner Albert dela Cruz Sr. cited that IPs are among the "most vulnerable and severely-affected sector" by the impact of climate change.
In a statement, Dela Cruz stressed the need to empower the IP groups as "a nexus in food and human security."
"Again, I reiterate, our indigenous peoples are the ones being battered by the extreme weather conditions brought about by the impact of climate change. Rising sea levels and near drought due to extreme temperatures has brought them to the brink of hunger so we need to give to them the care and protection every Filipino citizen deserves," Dela Cruz said.
"It's the moment of truth and we need to realize that immediate action should be done to address climate change because we are now experiencing the worst effects of the phenomenon," he added.
Dela Cruz recently flew to Butuan City to meet with local government officials and IP leaders and representatives to convince them that climate action is "now sorely needed" to help the country survive and adapt to the adverse effects of global warming driven by climate change.
During the meeting, Dela Cruz emphasized that the CCC gives paramount consideration to the IP's role in carrying out the mitigation and adaptation initiatives of the Marcos administration, in line with the ideals and principles under the Paris Agreement.
Under the Paris Climate Agreement, participating countries agreed to commit themselves in reducing greenhouse gas emissions to lessen the impact of climate change.
The Philippines, along with 174 nations, signed the climate pact to address climate change through its intended nationally determined contribution.
Dela Cruz expressed optimism that the local government units (LGUs) would take into consideration of the welfare of IPs amid efforts to combat climate change.
"No less than our beloved President (Ferdinand R. Marcos Jr.) has said so and we must support his advocacy to prioritize climate action as among the top concerns in his administration's agenda," he said.
The Philippines' indigenous population is estimated to make up 10 percent to 20 percent of the over 100 million total population, according to data from the International Work Group for Indigenous Affairs. (PNA)