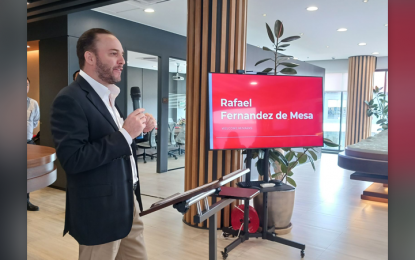 MANILA – Expectations for continued growth of the economy makes Aboitiz InfraCapital (AIC) head Rafael Fernandez de Mesa optimistic about the expansion bid for the company's 1,000-hectare LIMA Estate in Lipa City and Malvar town, both in Batangas province.
In a briefing on Thursday, de Mesa said they are currently expanding the property by 150 hectares to make way for additional area for industrial buildings.
"And over the next five to 10 years, depending on how much interest there is, we'll be able to bring in another 450 hectares of inventory," he said.
The LIMA Estate provides mixed-used facilities, such as commercial, industrial and residential.
Its 11-story Tower One, one of the seven planned in the property's commercial district, is currently being constructed and is targeted to be finished by February 2024.
De Mesa said the building is primarily targeted to provide office space requirements for the business process outsourcing (BPO) sector.
The Tower One is targeted to have a leasable area of around 34,000 square meters, with eight retail spaces at the ground flow and 32 office spaces from the 4th to the 11th floors.
De Mesa said they have started selling commercial spaces, with the first phase already sold out.
He said the sale of the second and third phases of the commercial area was launched last year and it has attracted strong interest.
Aside from the mid- and high-range residential properties being offered within LIMA States, the company is also constructing a dormitory intended for the workers in the industrial area.
"We anticipate to continue adding all these complementary component(s) as we expand our properties," he added.
LIMA Estate is a Philippine Economic Zone Authority (PEZA)-registered economic zone. (PNA)