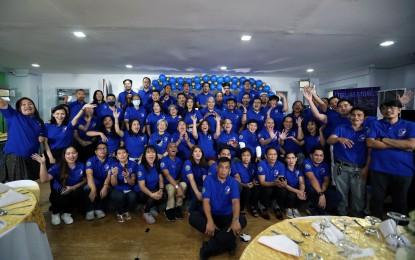 MANILA – President Ferdinand R. Marcos Jr. on Friday called on the Philippine News Agency (PNA) to use its platform to combat misinformation, disinformation, and malinformation for a more informed and empowered citizenry.
The President made the call as he joined the government's newswire service in celebrating its 50th anniversary.
Marcos, in his message, said the PNA should keep the Filipinos well-informed of the initiatives, advocacies and programs of the government.
"Use your platforms to enable our citizenry to become healthily engaged in public discourse and to be more aware of their role in fighting against all forms of misinformation, disinformation and malinformation," Marcos said.
In congratulating the PNA on its golden anniversary, Marcos recognized the news agency's efforts to pursue its mandate of delivering "timely, reliable and accurate news" to Filipinos, noting that this important milestone is a "testament" to PNA's "relentlessness" in serving the people.
He expressed hope that the PNA, serving as the government's official newswire, would help make the Philippines a "more just and empowered nation".
"May you also continue creating breakthroughs, inspiring stories and educational content that will help our people lead productive and meaningful lives," he said.
"Once again, happy 50th anniversary to the Philippine News Agency," he added.The PNA was created on March 1, 1973 through a special order by the Department of Public Information (DPI) Secretary and later on Senator Francisco S. Tatad.
It was established as the news division of the DPI's former Bureau of National and Foreign Information.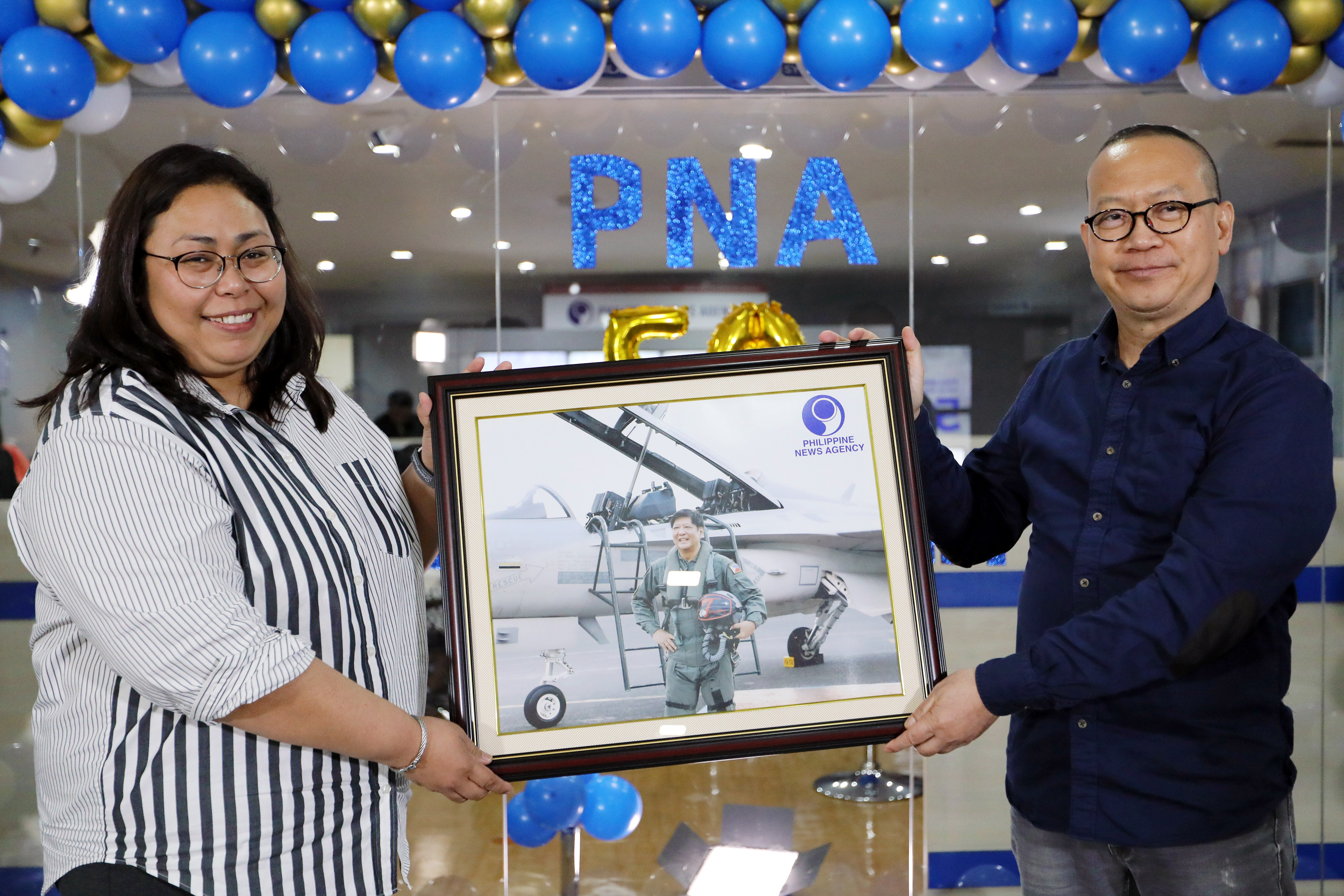 The first PNA correspondents were chosen from among the former Philippine News Service (PNS) stringers covering the country's then just 70 provinces and 60 cities.
The PNS is the country's first privately-owned news agency established in October 1950.
Since the news agency does not have its own building, the PNA has transferred at least six times in the past 50 years. The first was from the NPC Building to nearby UPL Building in front of Fort Santiago (1978-1981); to Puyat Building on Solana Street, also in Intramuros (1981-1983); Office of Media Affairs on Bohol Avenue, Quezon City (1983-1987; back to the NPC Building (1988-1996) and finally to its present site at the second floor of the Philippine Information Agency Building at the Media Center along Visayas Avenue in Diliman, Quezon City.
Currently, the PNA is a division of the News and Information Bureau headed by Director Raymond Robert C. Burgos and Assistant Director Lee Ann L. Pattugalan. They are assisted by Executive Editor Demetrio B. Pisco Jr. and Deputy Executive Editor Luis A. Morente. (PNA)