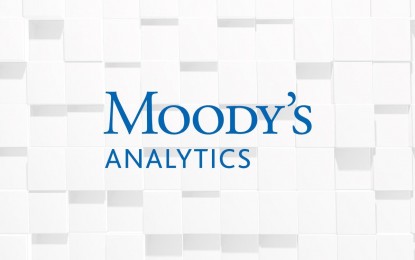 MANILA – Moody's Analytics expects domestic inflation rate to have slowed to 8.4 percent last March from 8.6 percent in February partly on the decline of global oil prices and recovery of crop harvests.

Moody's Analytics economist Sarah Tan told the Philippine News Agency (PNA) that while the drop in oil prices and improvement in supply of some agricultural products have improved relative to the situation last year, "prices of key food items and utility bills are keeping inflation hot."

"The almost twofold year-on-year increase in prices of red onions, a staple in Filipino cuisine, are getting households teary-eyed. Further, households are starting to bear the brunt of higher electricity rates with the one of the country's main utilities, Meralco (Manila Electric Company), hiking their tariffs in March," she said.

The deceleration of inflation rate is expected to boost the Bangko Sentral ng Pilipinas' (BSP) policy rate setting.

Tan said "should the inflation readings reflect a consistent downward path, and one that is sizeable, that could give the BSP confidence to pause their rate hike rally."

"Otherwise, we should expect the BSP to pull harder on the brakes until the inflation train is unambiguously slowing," she added.

Last March, BSP's policy-making Monetary Board (MB) hiked the central bank's key rates by 25 basis points, a widely expected given the still elevated inflation rate in the second month of this year.

BSP eyes inflation to remain above the government's 2 to 4 percent target band until the third quarter of this year.

Tan said that despite the elevated inflation, domestic demand has remained rather resilient.
"With the cumulative hikes totalling a whopping 425 basis points by the central bank thus far, the higher borrowing costs will soon bite into household consumption," she said.

"Together with a slowing global economy hurting the demand for what Philippines sells to the world, that's going to put a lid on the country's growth this year," she added.

Moody's Analytics sees the Philippine economy growing by 5.7 percent this year. (PNA)